FAMILY
◈ Het leven in een jong gezin met 3 kids is elke dag weer een nieuw avontuur. Kinderen kunnen hun ouders voor talloze uitdagingen stellen, maar tegelijkertijd krijg je daar zo veel liefde en geluk voor terug! Samen met het gezin leuke dingen doen en mooie momenten beleven en gewoon gelukkig zijn. Daar draait het om!
Bij het opvoeden van het kleine grut kom je wel eens situaties tegen waarvan je je afvraagt hoe je dat moet aanpakken, en of de aanpak die gekozen is wel de juiste blijkt te zijn. En dat hebben wij ook! Ook hierover delen wij blogs over.
Volg hier onze belevenissen, onze tips & trics, en andere gezin-gerelateerde onderwerpen die we graag met jullie willen delen.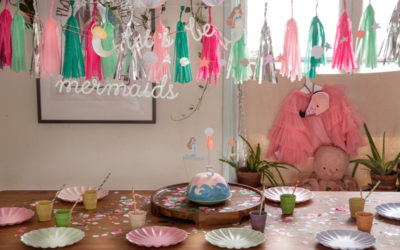 Het eerste echte kinderpartijtje met klasgenootjes van je leven is meestal als je 4 of 5 word. En voor de jarige job een pretty big deal! Haley's 1ste kinderfeestje thuis hadden we op haar verzoek compleet in Zeemeermin thema gevierd.