Aaahhhggg! Het duurt zo laaanggg!
Wachten op iets waar je verschrikkelijk erg naar verlangt is zo er moeilijk!
Helemaal als je een 4 jarig meisje bent die op het punt staat een GROTE ZUS te worden!
Deze laatste weken van de zwangerschap van Haley waren werkelijk waar onvergetelijk! De manier waarop Miley bezig was met de komst van haar nieuwe kleine baby zusje was echt hartverwarmend. Bij elke bezigheid had ze haar kleine zusje en haar rol als grote zus in gedachte. Ze verheugde zich op het samen spelen, knuffelen, verzorgen en het onder haar vleugel nemen van "haar" baby zusje om haar alles te leren wat ze weet. Ze was een ware inspiratie, eentje die moest worden vereeuwigd.
Dit digitale geboortekaartje is eigenlijk helemaal door Miley tot stand gekomen. Veel nadenken over het filmpje was niet nodig, we hoefden alleen vast te leggen wat er al was. Het overweldigende gevoel van anticipatie en liefde van dit 4 jarige meisje… Niets is ge-acteerd. Elk moment in de video zijn echte candid momentjes uit ons leven. Alles wat ze zegt zijn haar eigen woorden die ze de afgelopen weken keer op keer aan ons herhaald heeft. Dus ik schreef ze op en toen ik vroeg of ze deze nogmaals wilde zeggen in de microfoon, kwaen de zinnen er zo natuurlijk uit. Het waren tenslotte haar eigen woorden.
Deze lieve kleine Haley is zo erg welkom in ons kleine gezinnetje.
We zijn blij dit moment te hebben vastgelegd om te koesteren voor altijd.
Bekijk onze met liefde gemaakte geboorteaankondiging vaan Haley hierboven!
Liefs, Jolanda, Michiel, Miley & Haley
[EDIT: 19-06-2016] 
370K views on Vimeo! Woah… deze zagen we even niet aankomen.
Deze video was in eerste instantie ge-upload op VIMEO en is daar meer dan 370K keer bekeken! Totaal viral gegaan in Nederland en Belgie! Inmiddels hebben we de video ook op onze nieuwe YouTube channel Wild & Boho gezet!
[EDIT: 21-06-2016] 
English version!
We zijn inmiddels een jaar later, en na veel verzoekjes hebben we het gedaan, Miley heeft de voiceover in het engels gedaan! We zijn zo trots op haar! Super knap voor een kindje van 5 in een vreemde taal!
Bekijk deze Engelse versie hieronder. (of klik hier)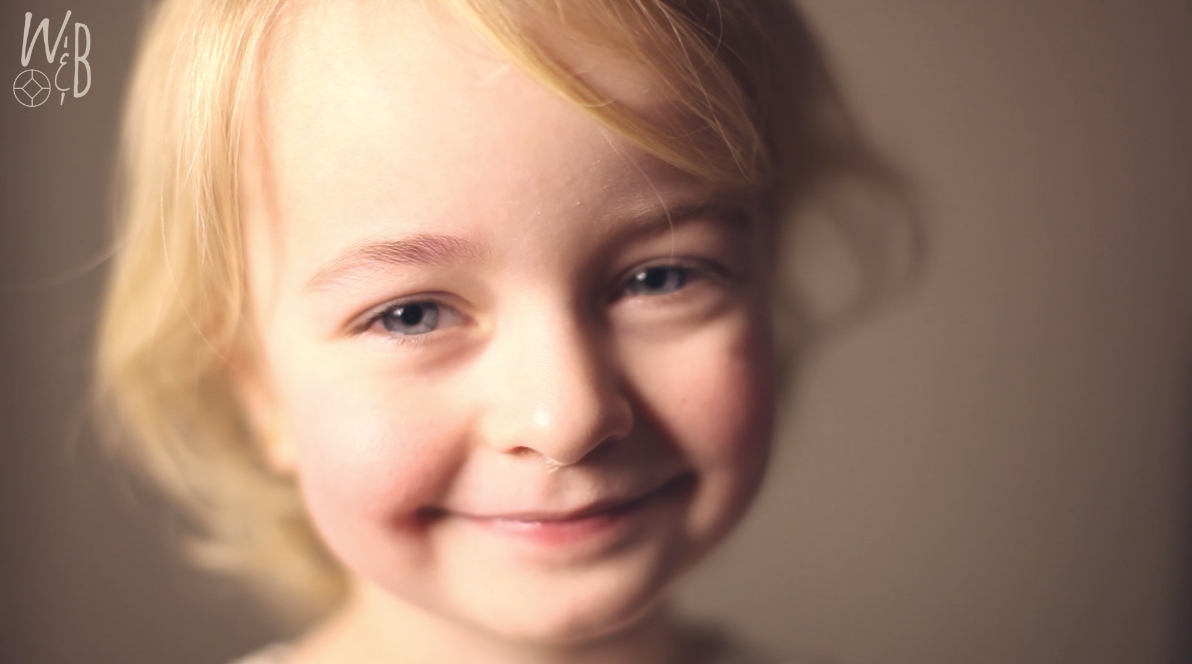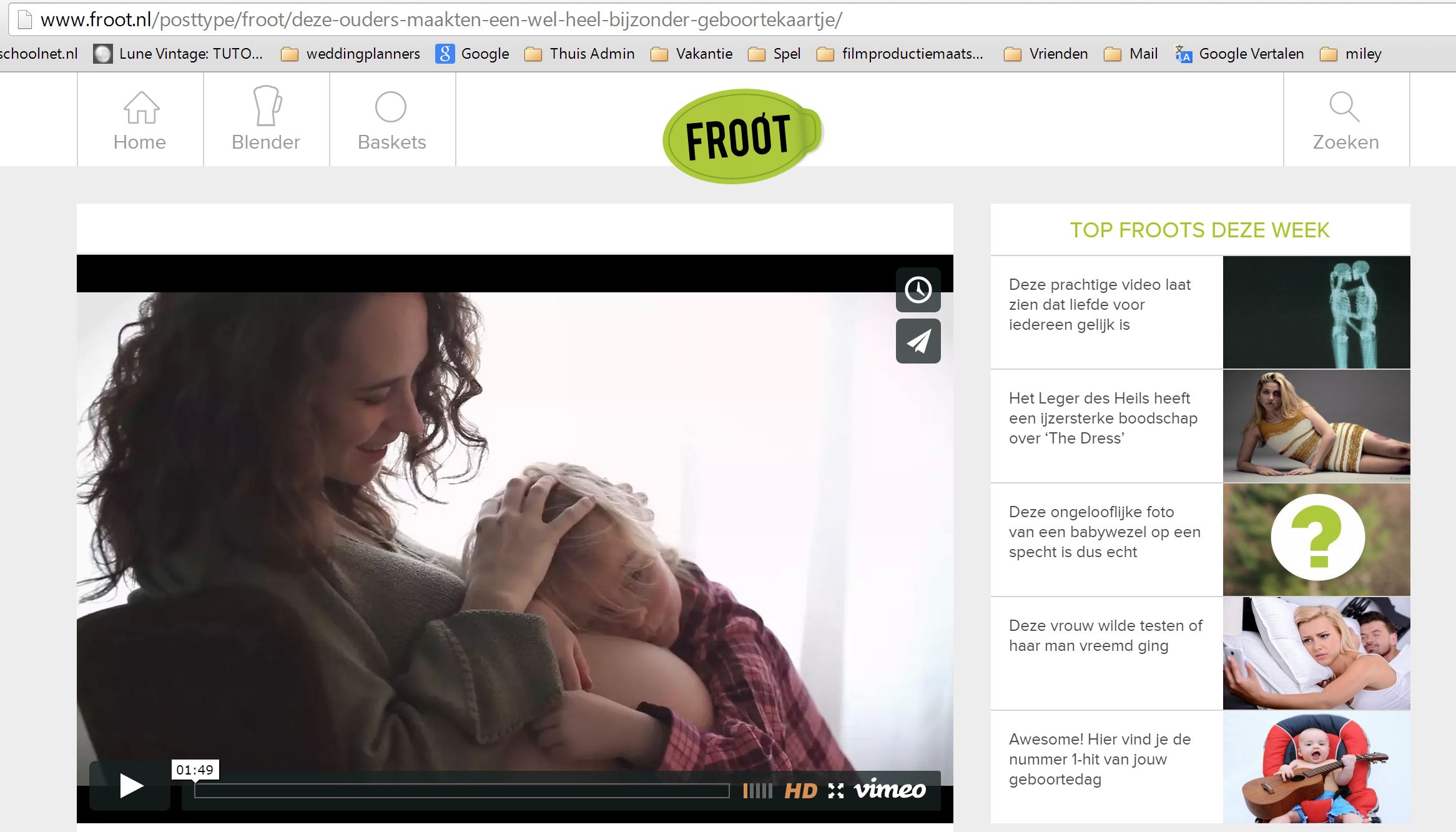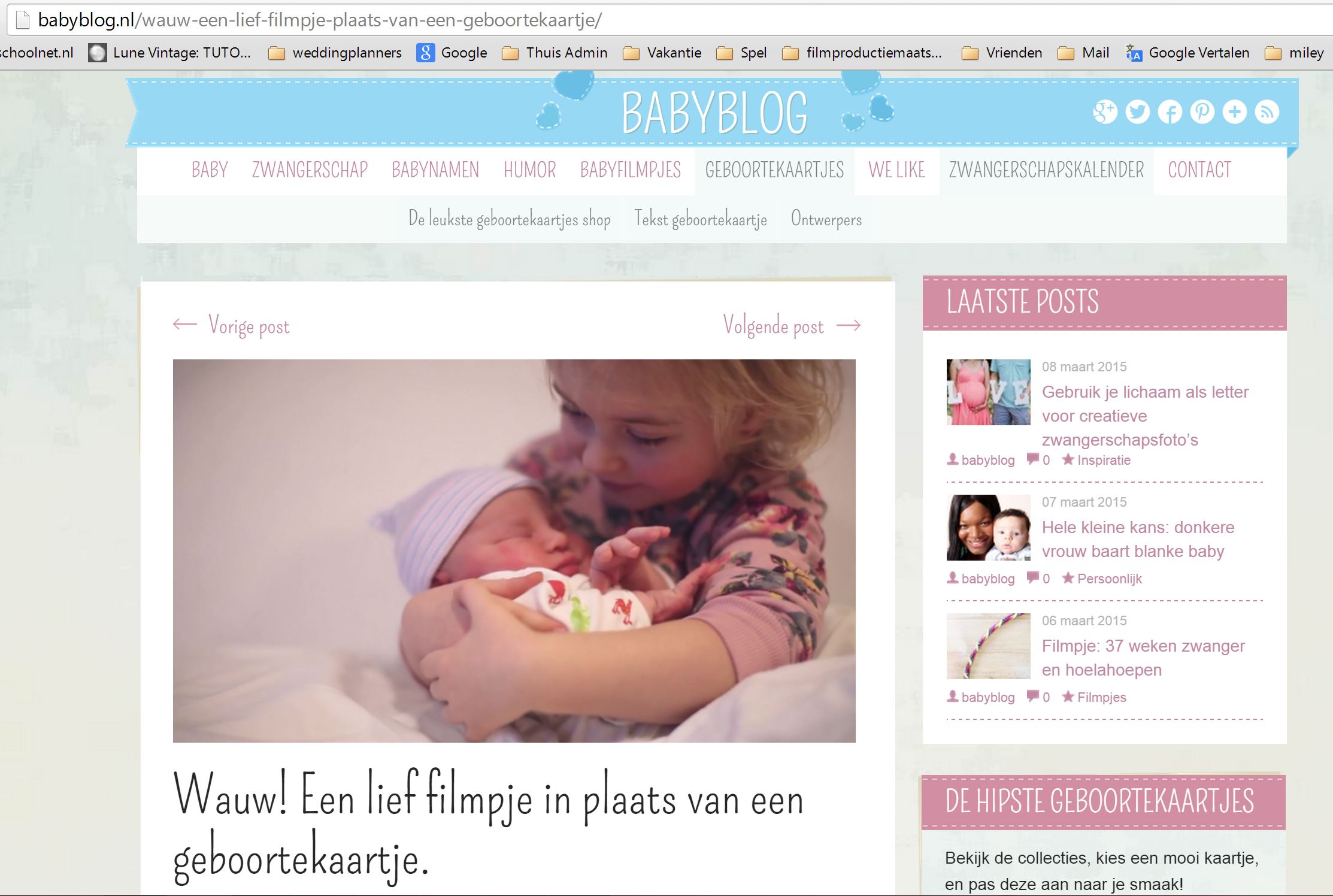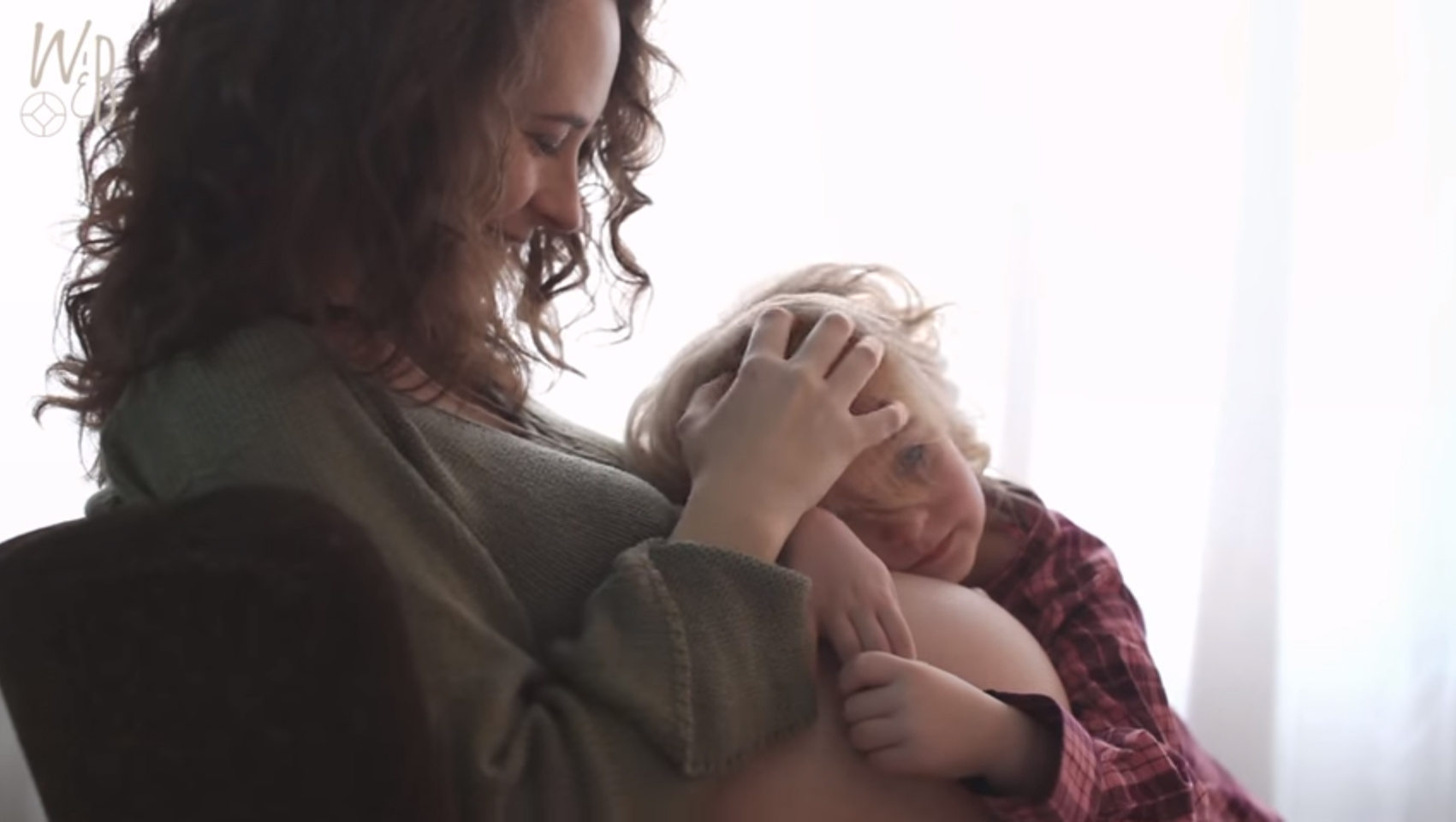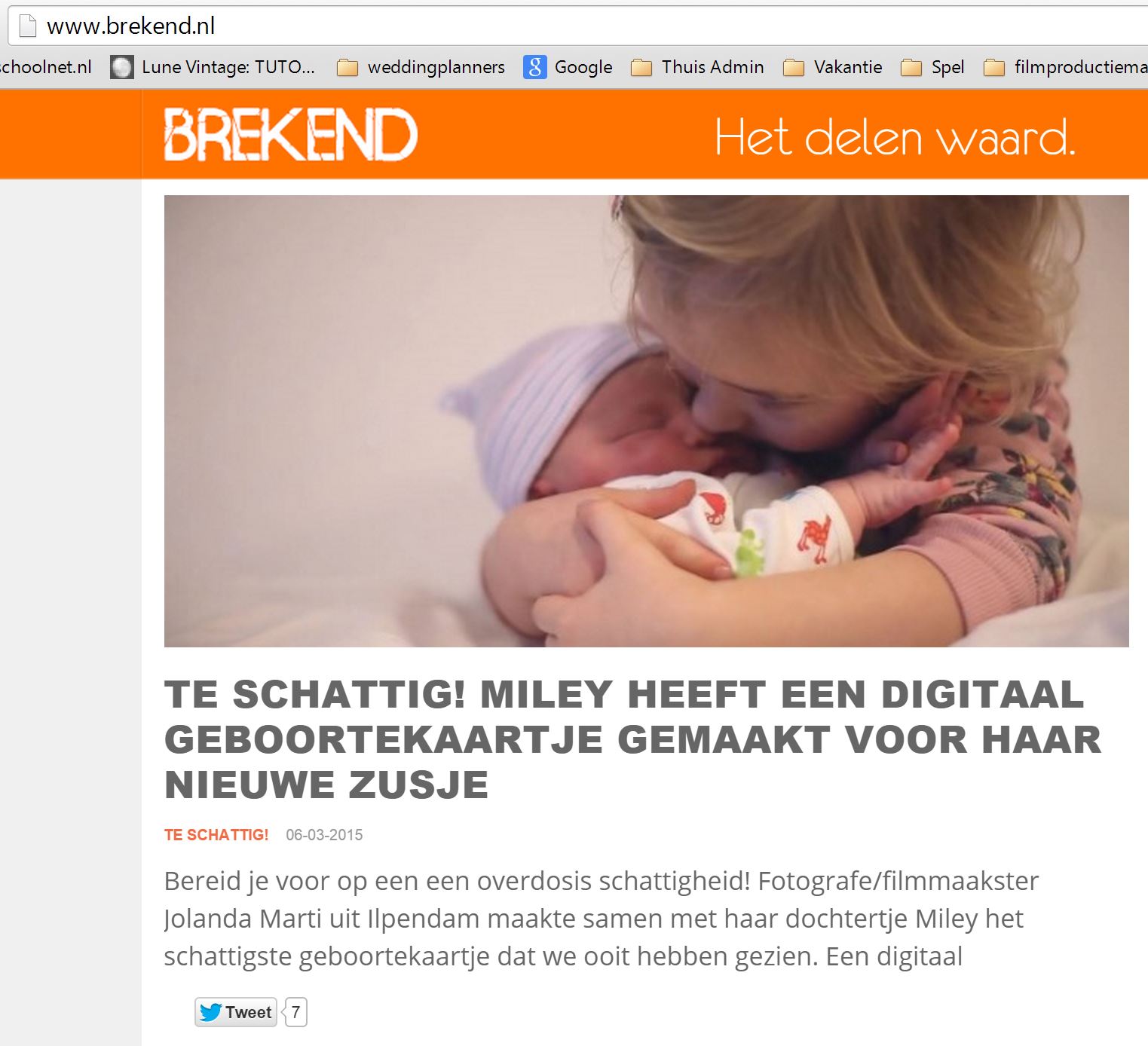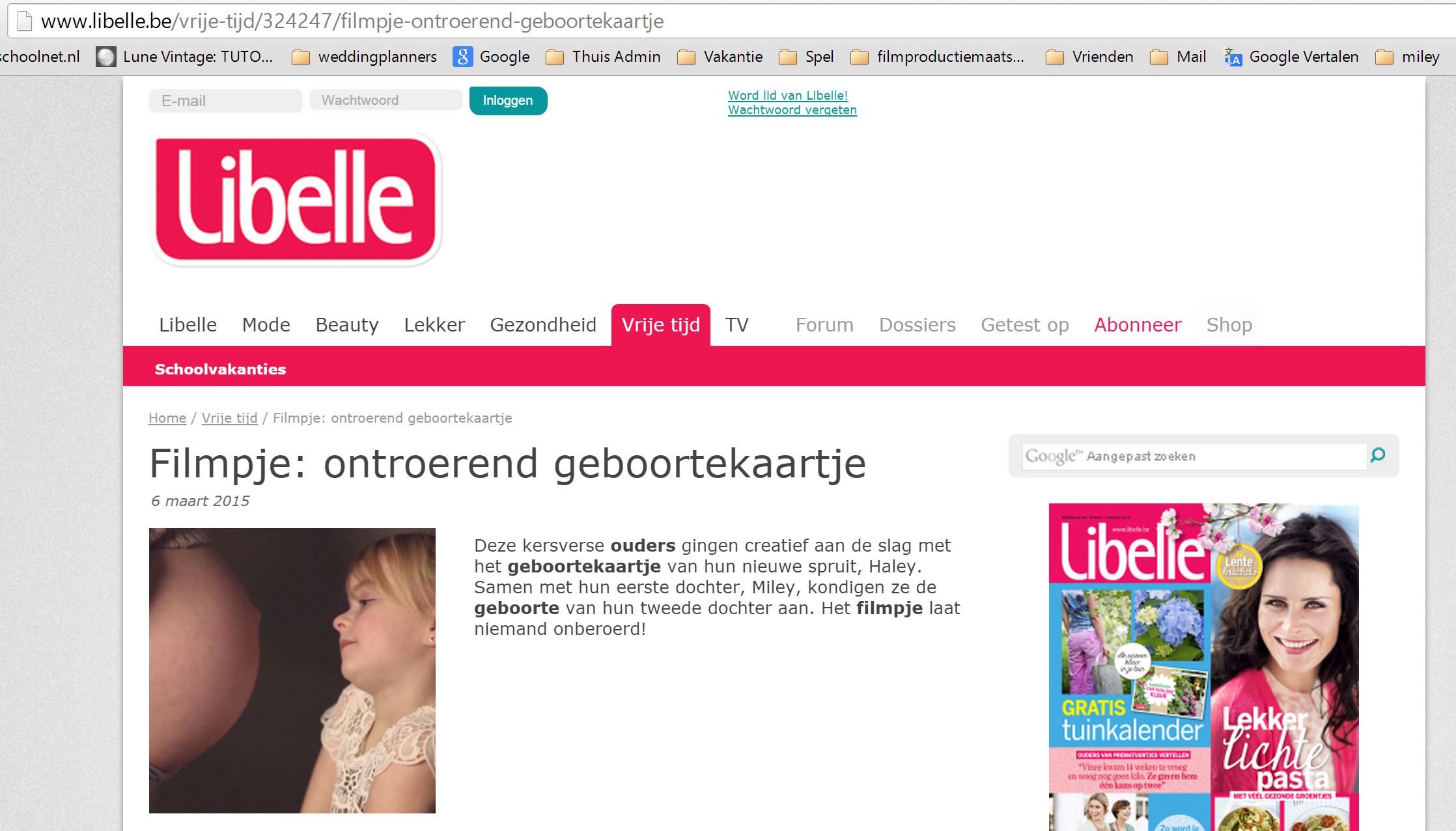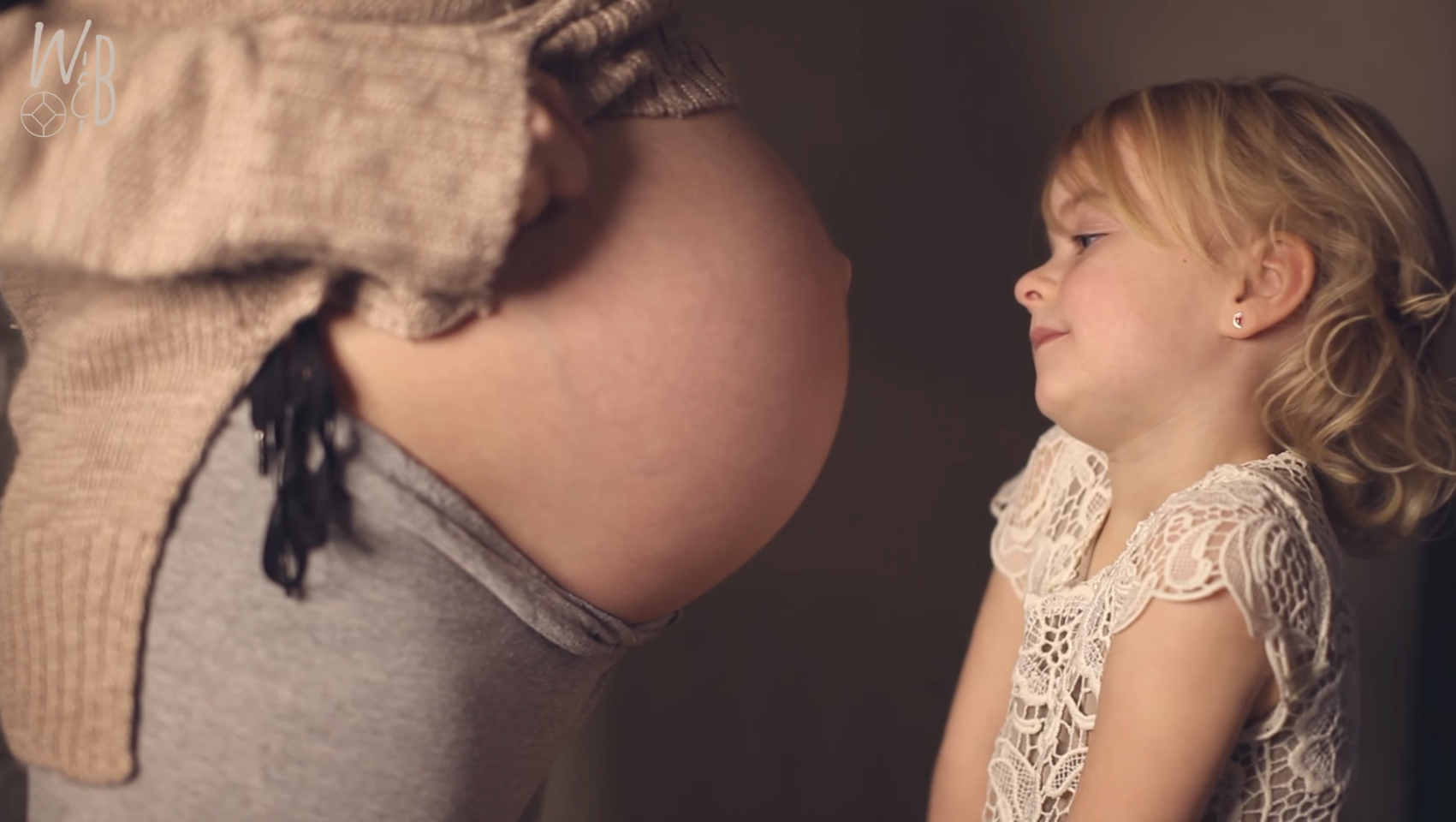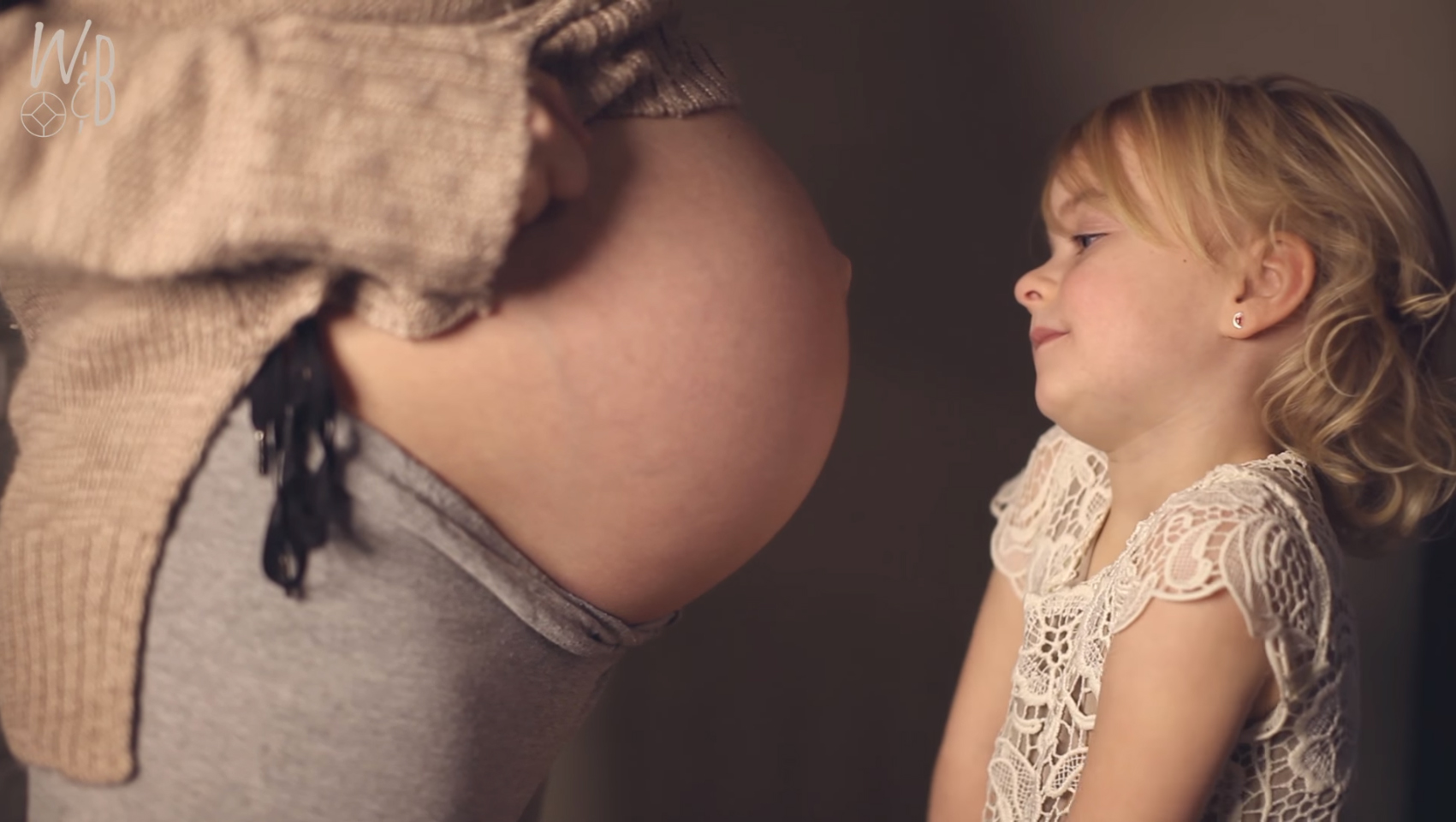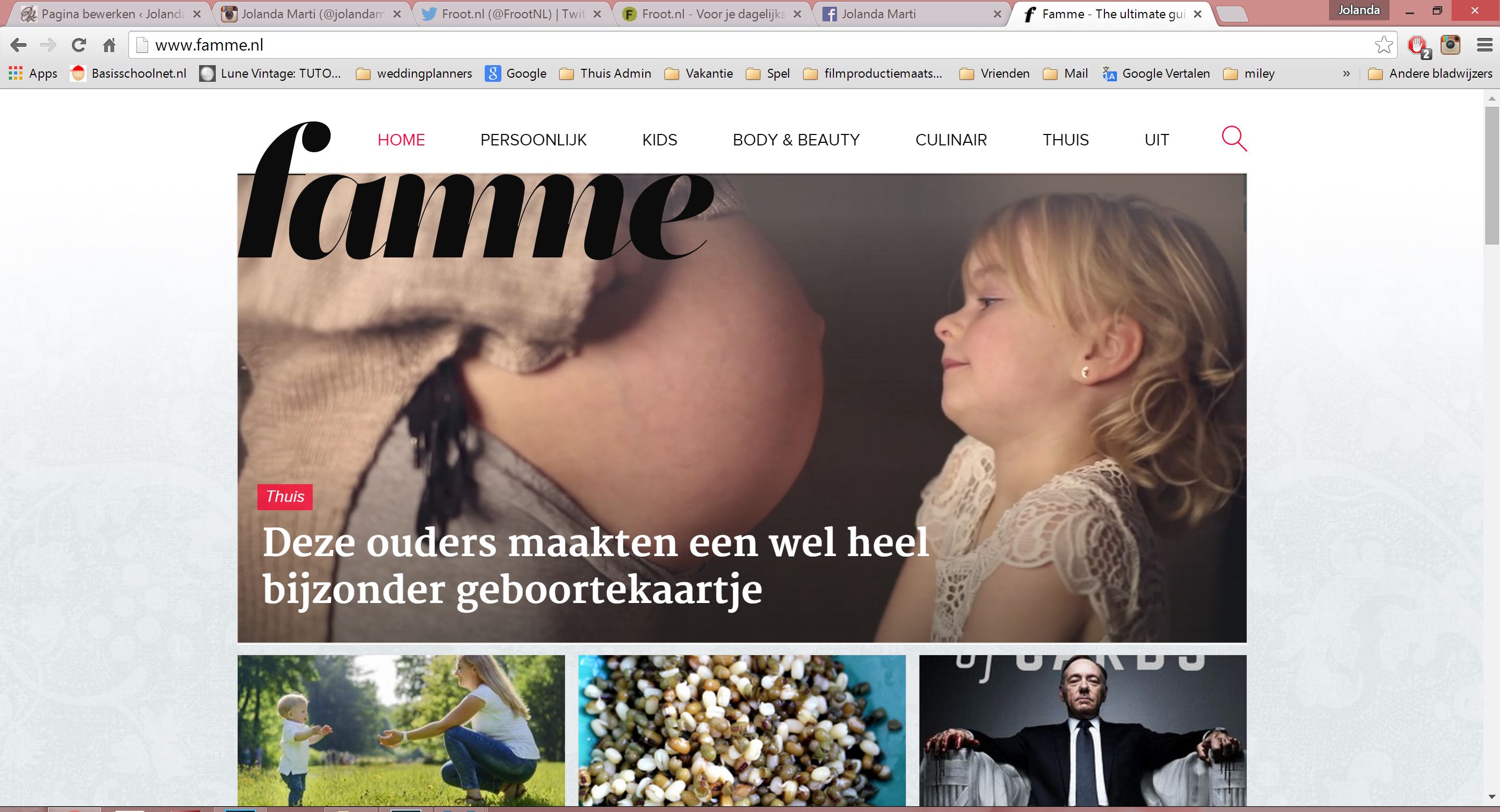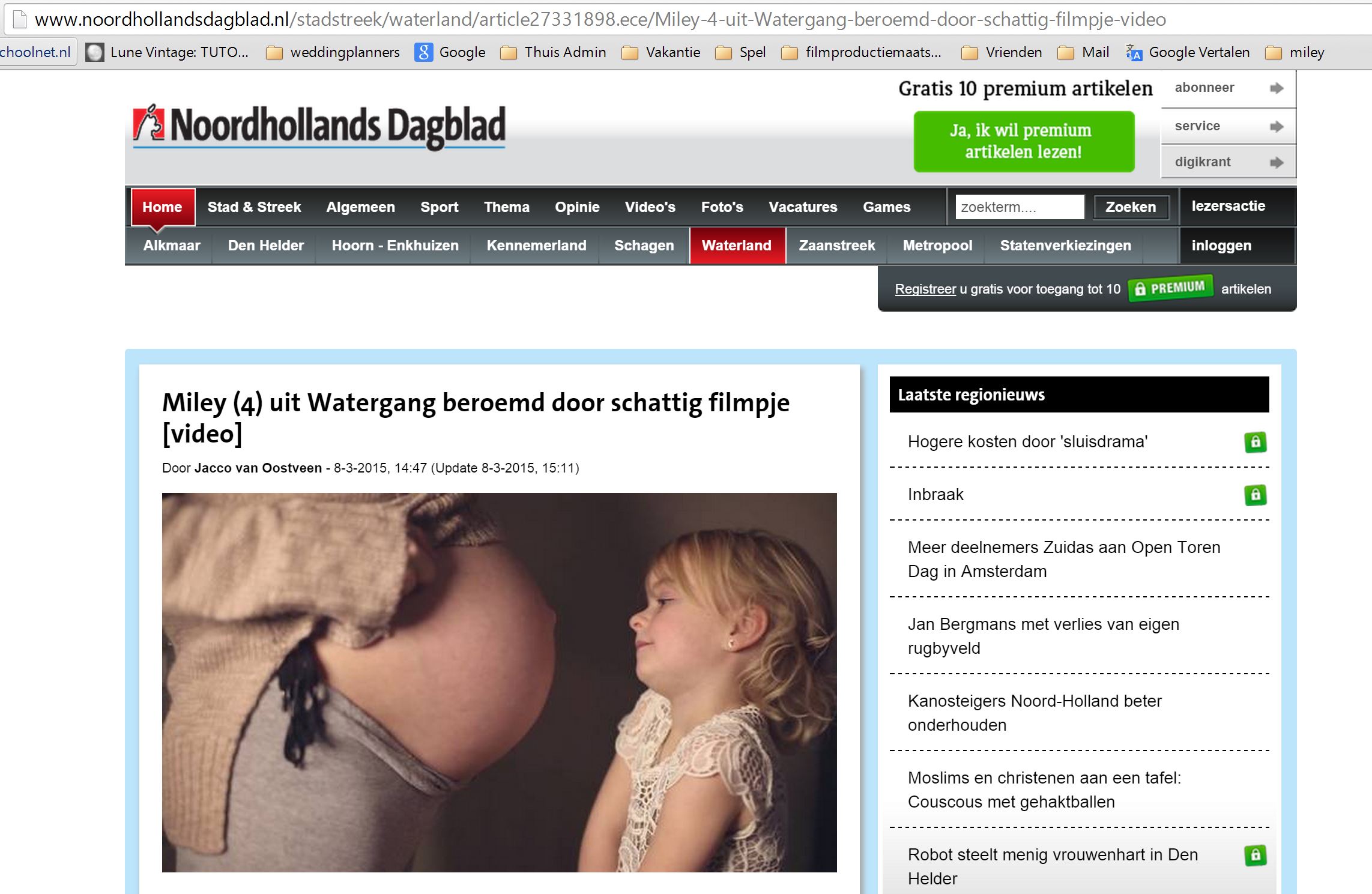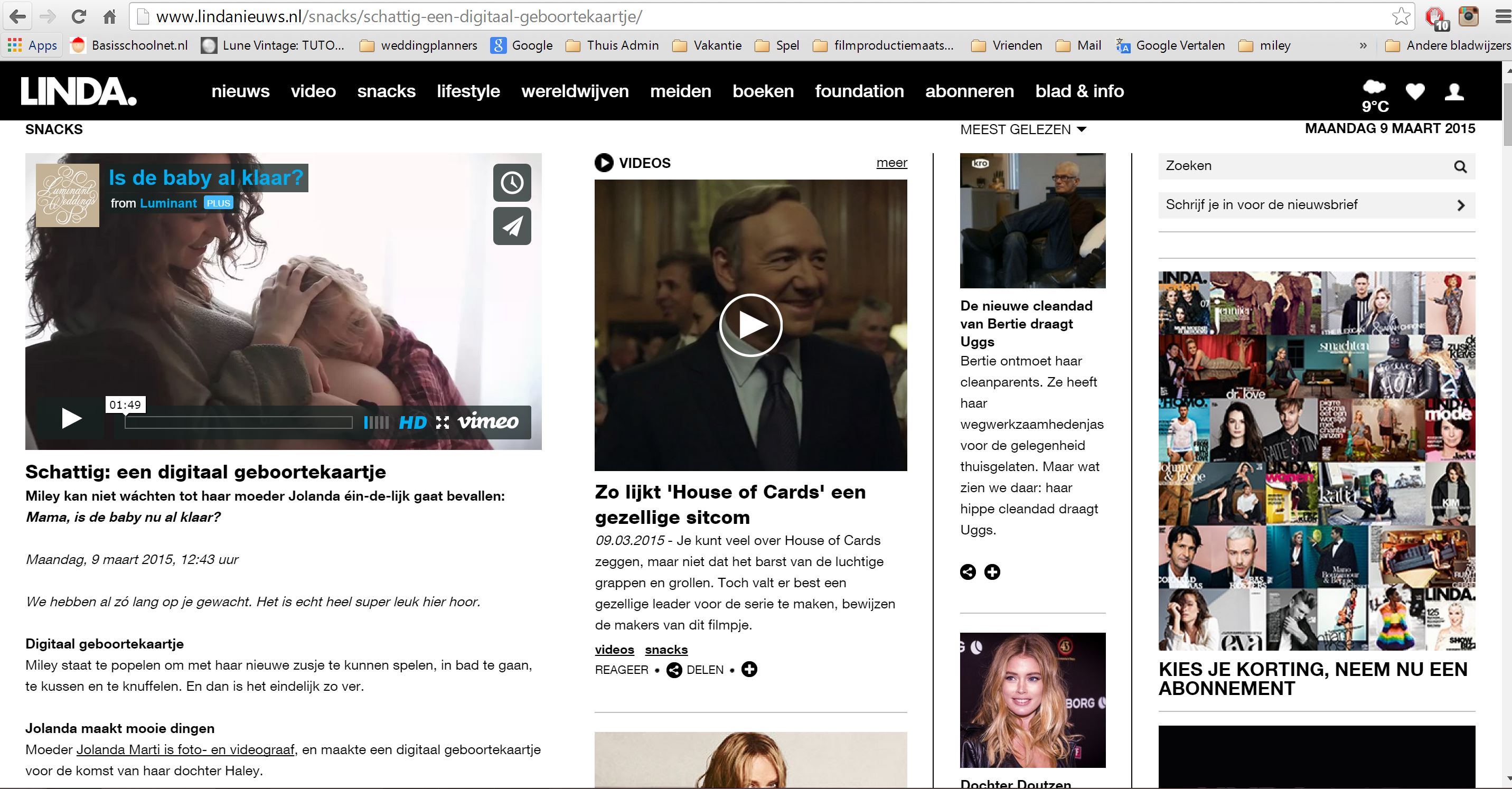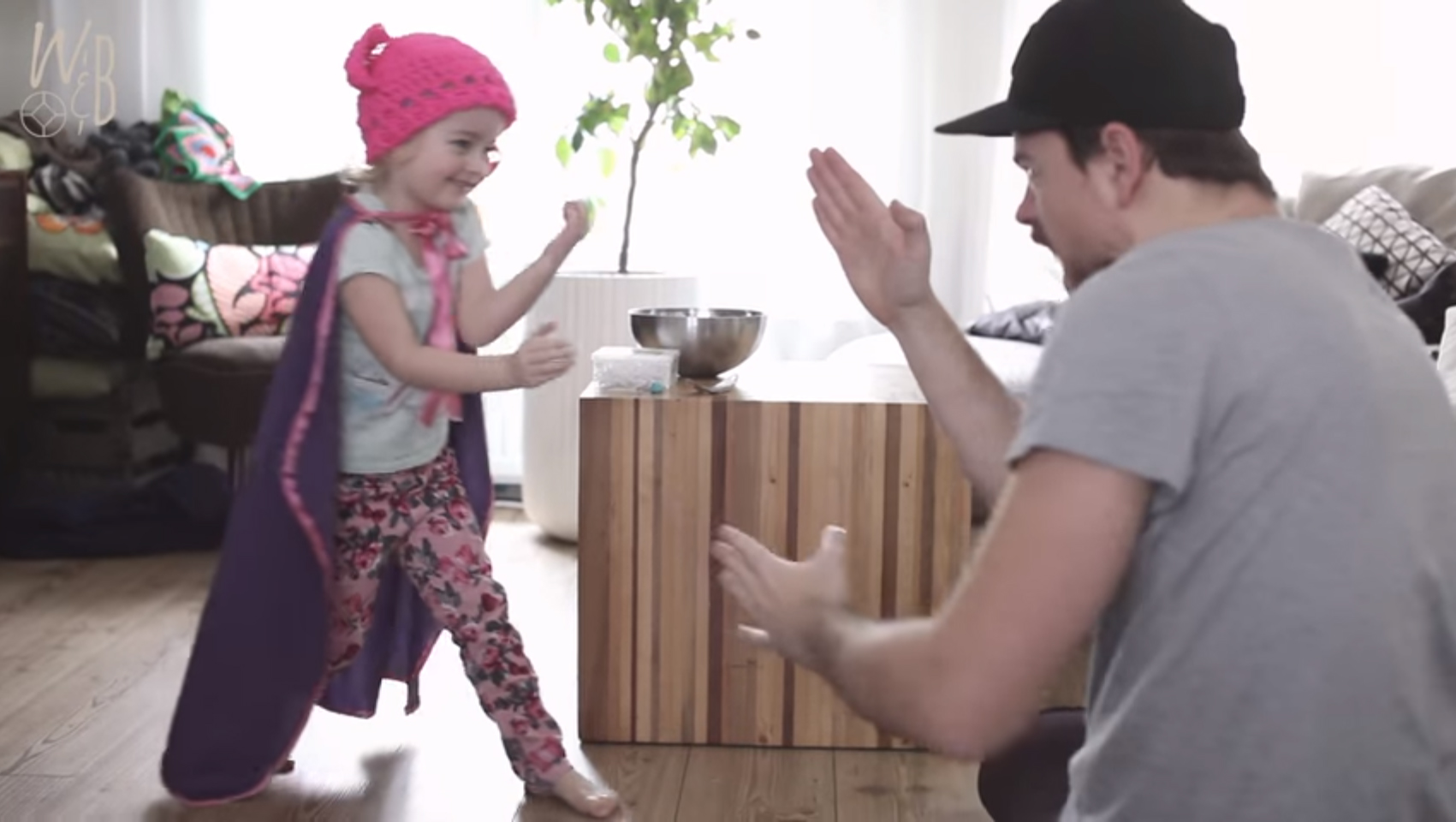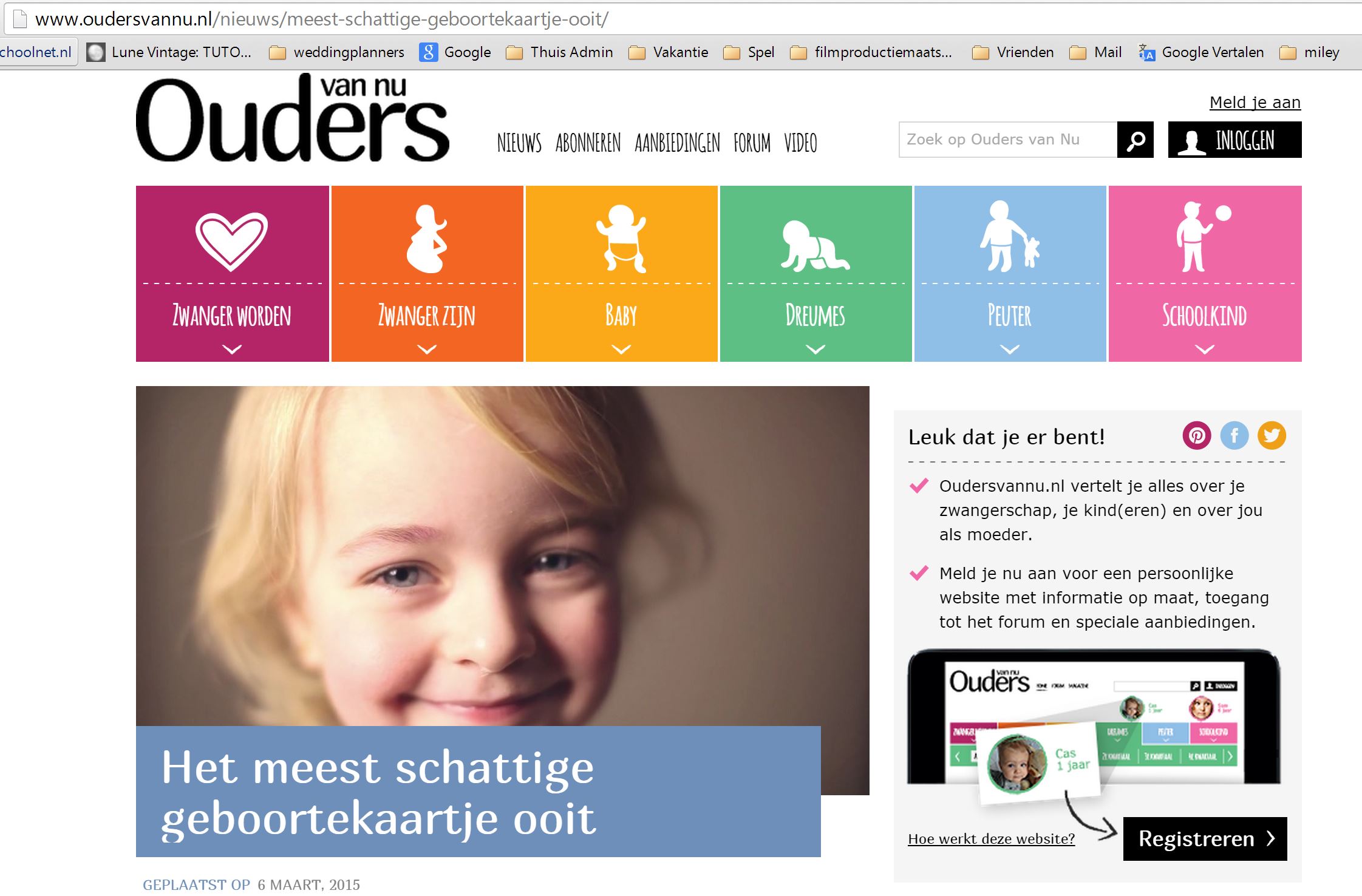 Videography: Michiel Fook & Jolanda Marti
Voice: Miley Fook
Music: Burst of Sunshine (Instrumental) by Steve Collom
[supsystic-social-sharing id='1']
[supsystic-social-sharing id='1']
Is de baby al klaar!? – Is the baby Finished yet?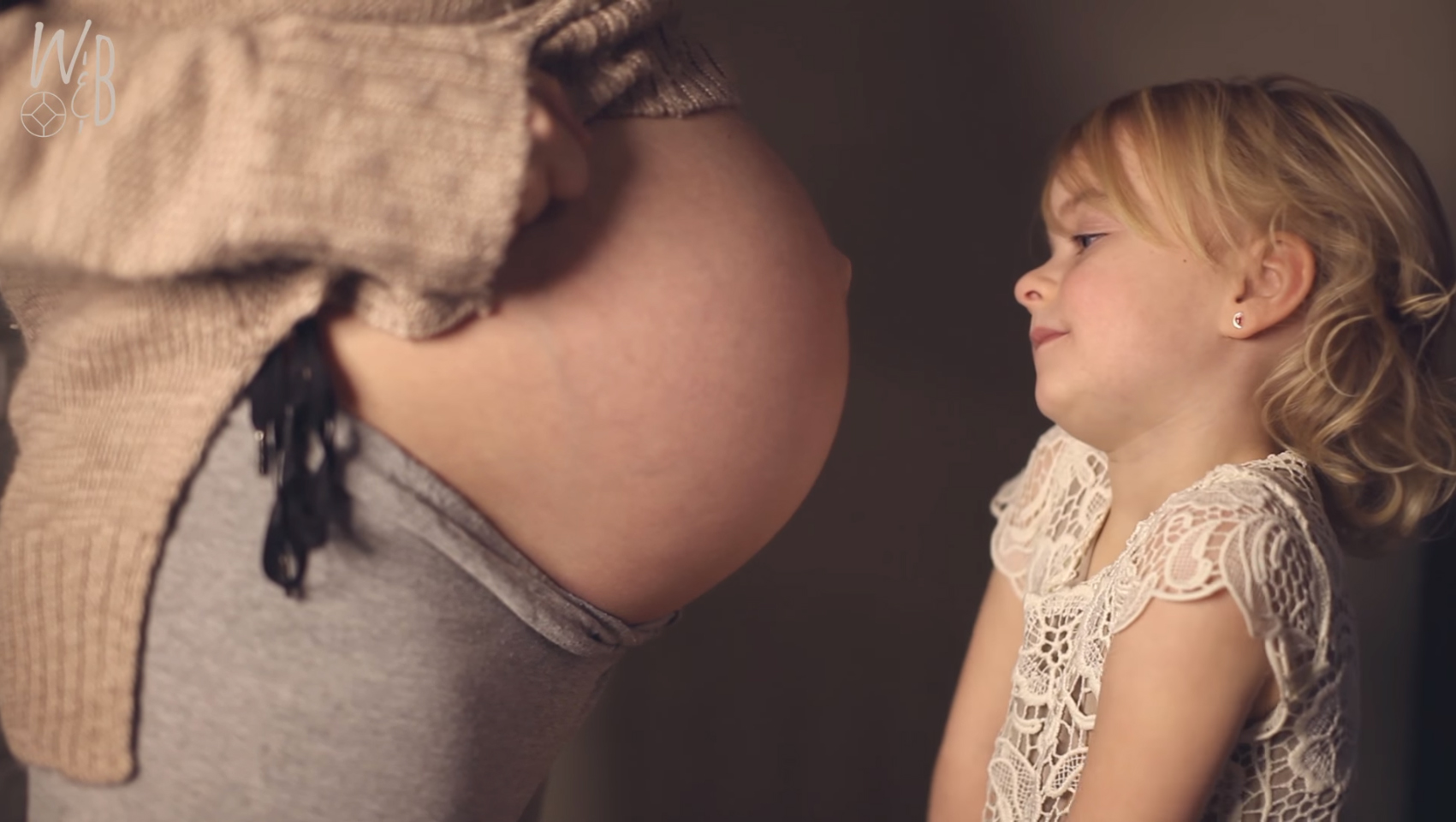 [related-posts-thumbnails]