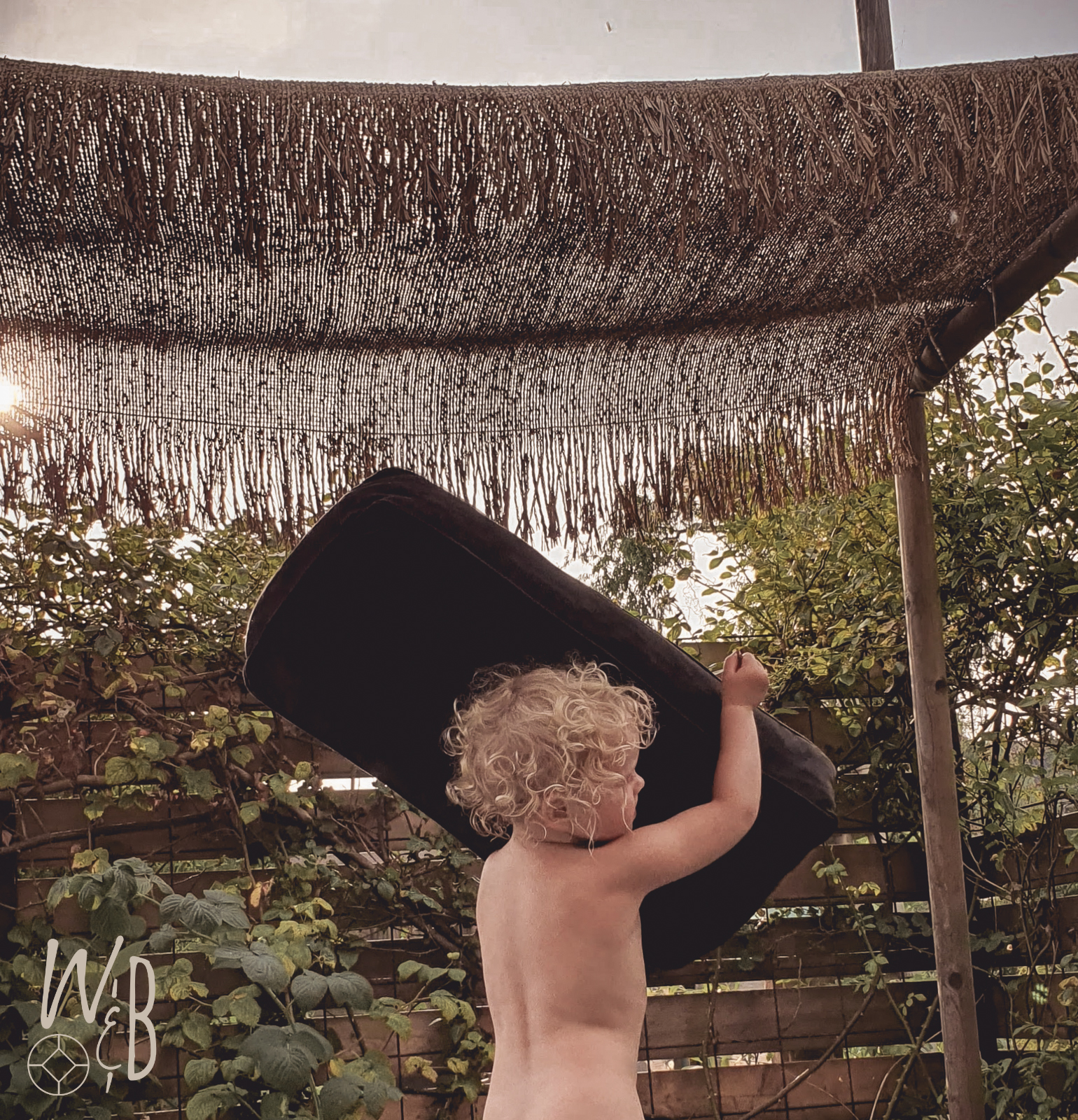 Trigger warning.
Dit verhaal heeft een goede afloop, maar kan mensen met agsten of trauma's triggeren.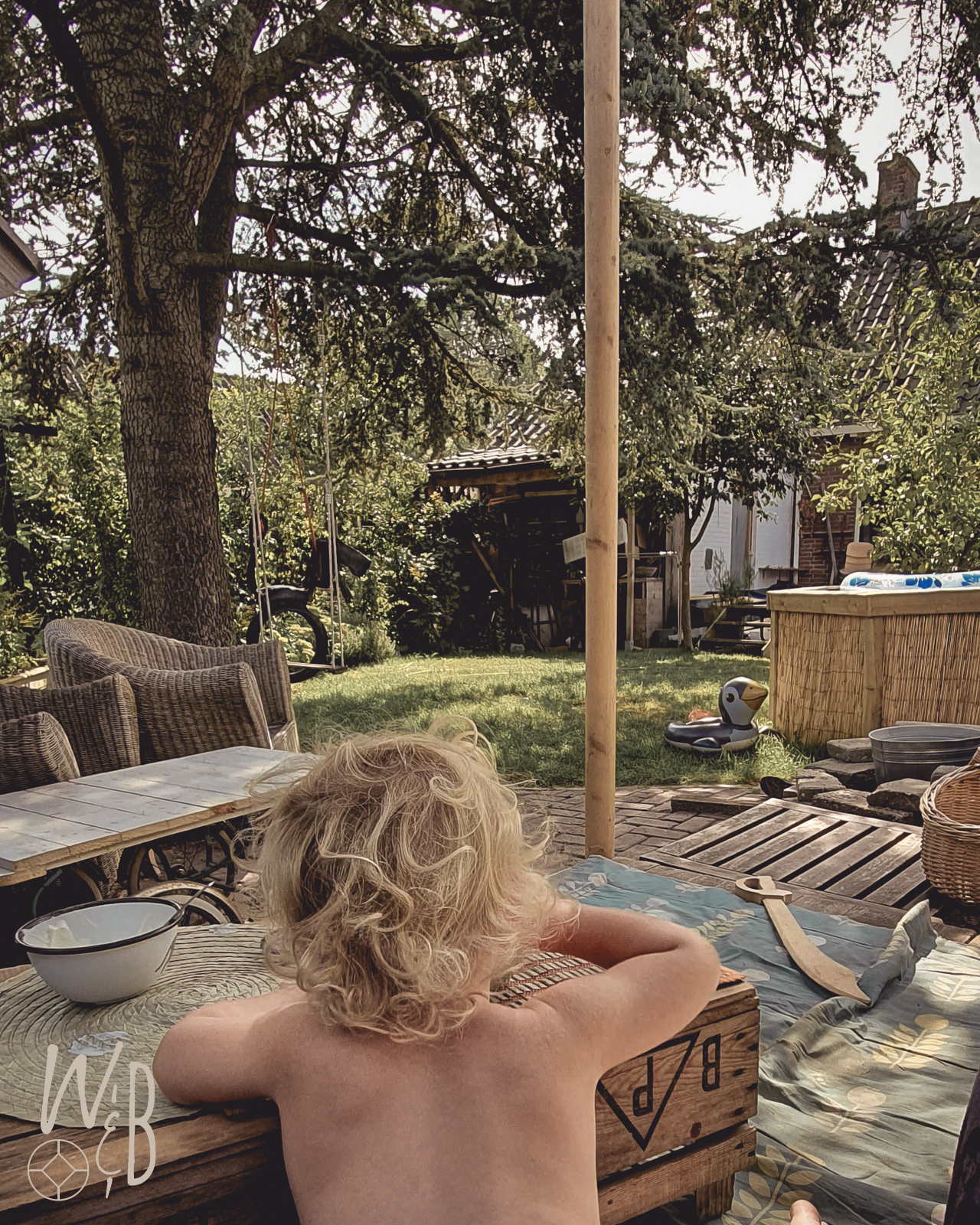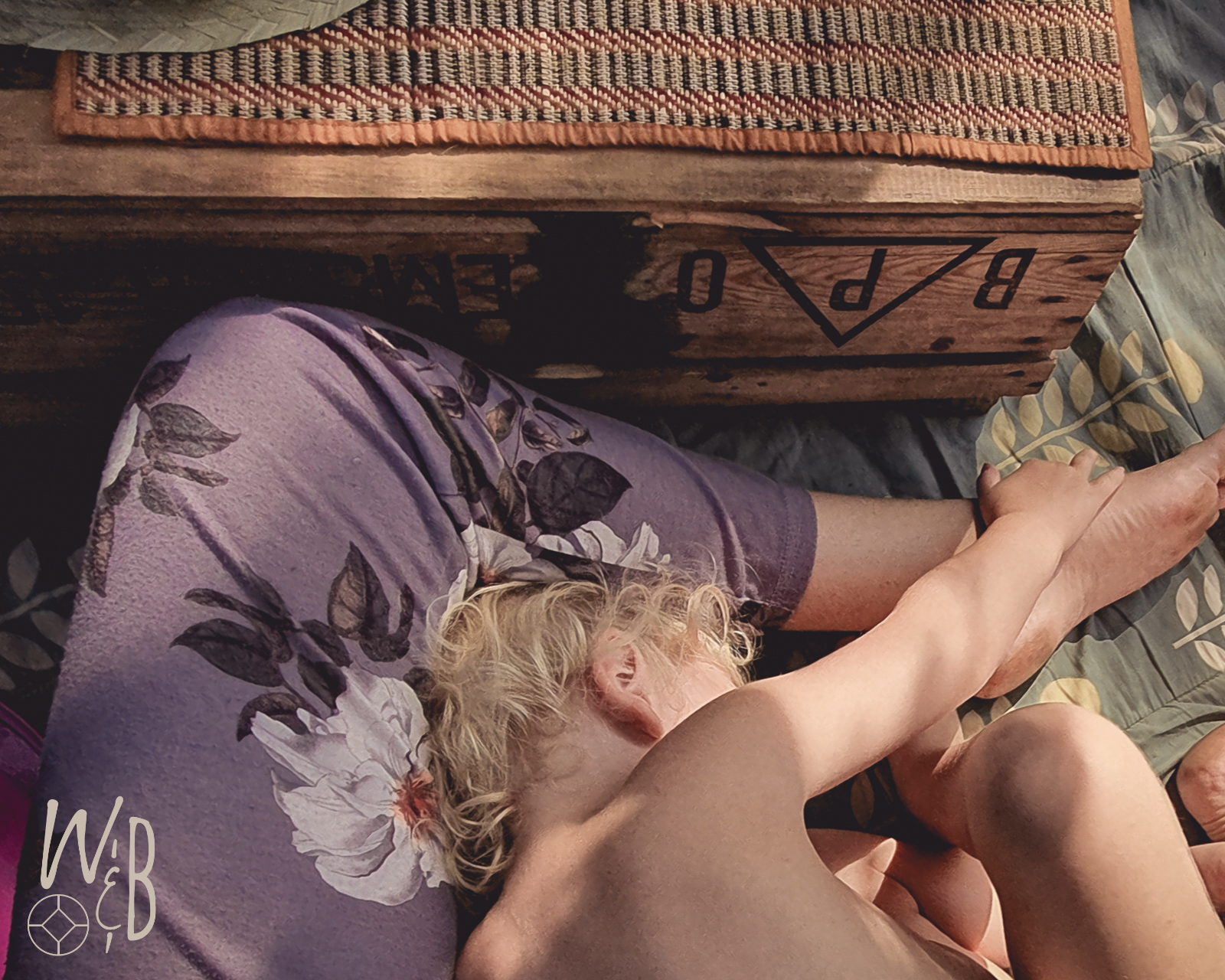 Reality check
Hoe je dag kan omslaan. Ik was zo bang Het kwam goed. Maar dat gevoel van die wanhoop blijft nog even plakken…
De dag begon heerlijk met uitslapen voor mij en Quinn. De oudste twee waren door michiel naar school gebracht en Michiel was klussen bij mijn ouders. We werden rond half 11 wakker (ik heb avond kinderen die willen uitslapen) en we hebben heerlijk boekjes gelezen in bed. Toen een ontbijtje gegeten op het loungebed in de tuin in de schaduw en we hebben lekker gekletst en geknuffeld.
Toen is Quinn lekker in de modderkeuken gaan spelen en ik ben de keuken gaan inpakken alvast voor de verbouwing.
We kregen vizite, mijn schoonbroer en zusje kwamen langs met baby Zoë! We zaten gezellig in de achtertuin. En vlak daarna kwam Michiel met de meiden weer thuis en liepen direct door naar de achtertuin om Zoë te bewonderen. Maar de voordeur bleef open staan…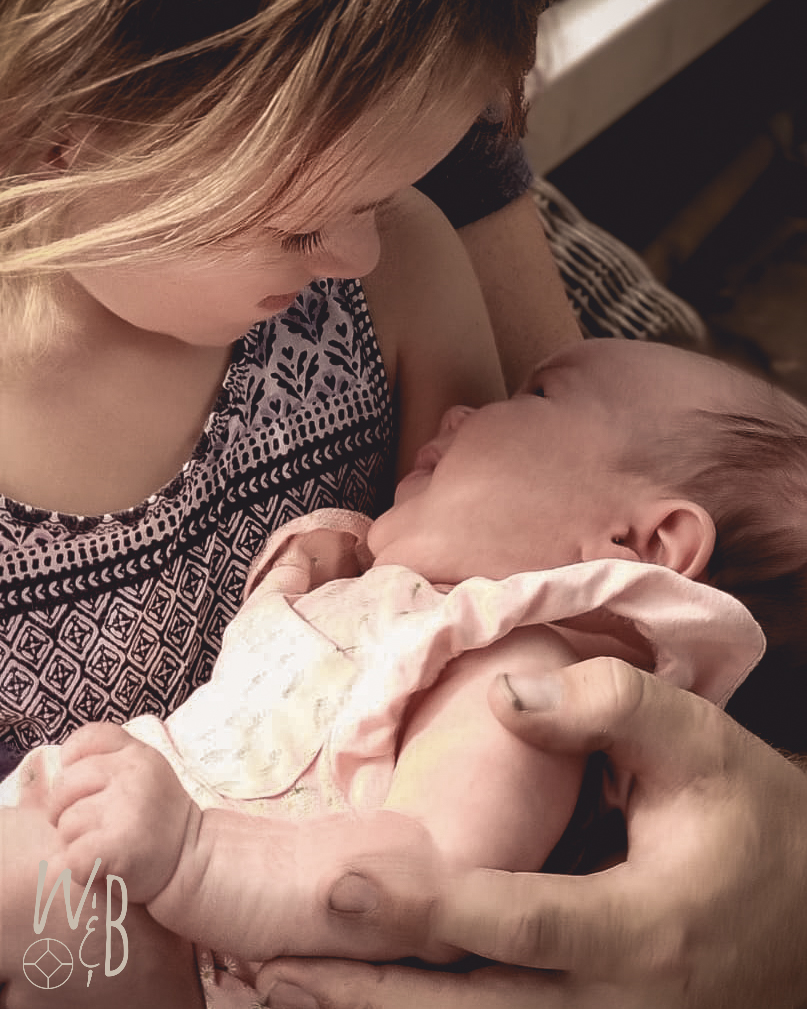 Stilte voor de storm
Het was gezellig. Wij schenken nog wat in en zitten lekker in de achtertuin terwijl Quinn wat rond scharrelt in de achtertuin. Ons buurmeisje liep achterom om hun hond uit te laten en de twee oudsten wilden met haar mee wandelen. Ondertussen scharrelt Quinnie het huis in.  Prima. Geen probleem, het huis is Quinn-proof. Maar dan blijft ze weg… heel lang weg. Michiel gaat even kijken. Ze zal vast weer de wc rol aan het uitrollen zijn ofzo.
Maar michiel komt na een minuut weer naar buiten "jo help mee, Quinn is niet in het huis en de voordeur staat open" Oh f*ck! Ik spring op en terwijl ik door het huis loop roep ik "Quinn!! Waar ben je?" Iets dat altijd steevast beantwoord word door een klein stemmetje die roept "ikke ben hieerrr" maar niets… stilte "ze is hier niet jo, ik heb in alle kamers gekeken!!"
Ik sprint naar buiten de lange straat in langs de brede sloot die ons lint-dorp zo mooi maakt, maar het water heeft nog nooit zo zwart en donker geleken. "Ze is vast haar zusjes achterna gelopen… ze kan niet ver zijn" roept michiel mij na. Ik kom mensen tegen, "hebben jullie een meisje van 3 gezien? Blonde krulletjes!?" Nee, ze is niet die kant op… andere buren schieten te hulp… mijn schoonzusje rent ondertussen het huis nog eens door om te dubbelchecken, Michiel pakt de fiets om sneller het dorp door te kunnen zoeken. Ik ren de andere kant van het dorp in.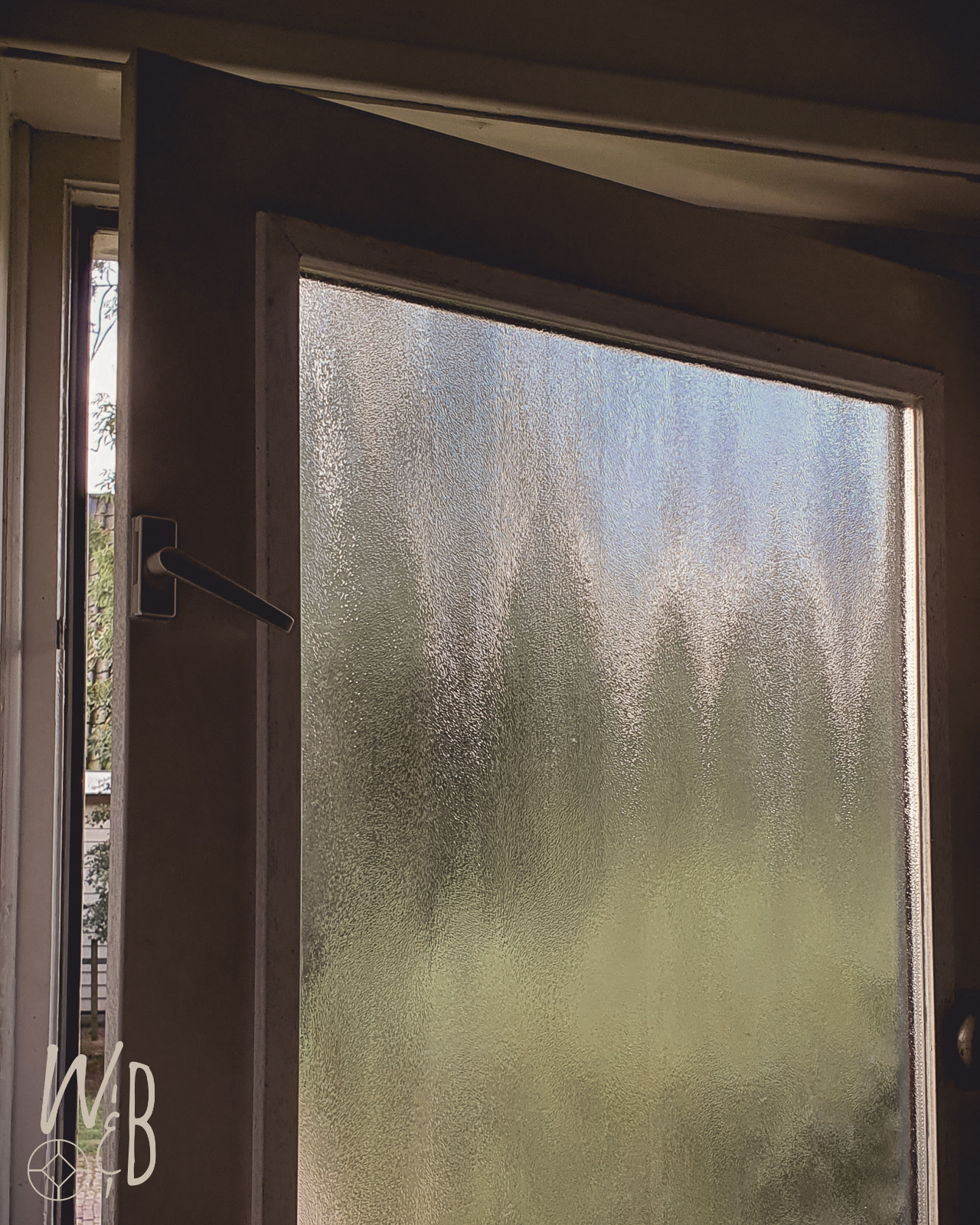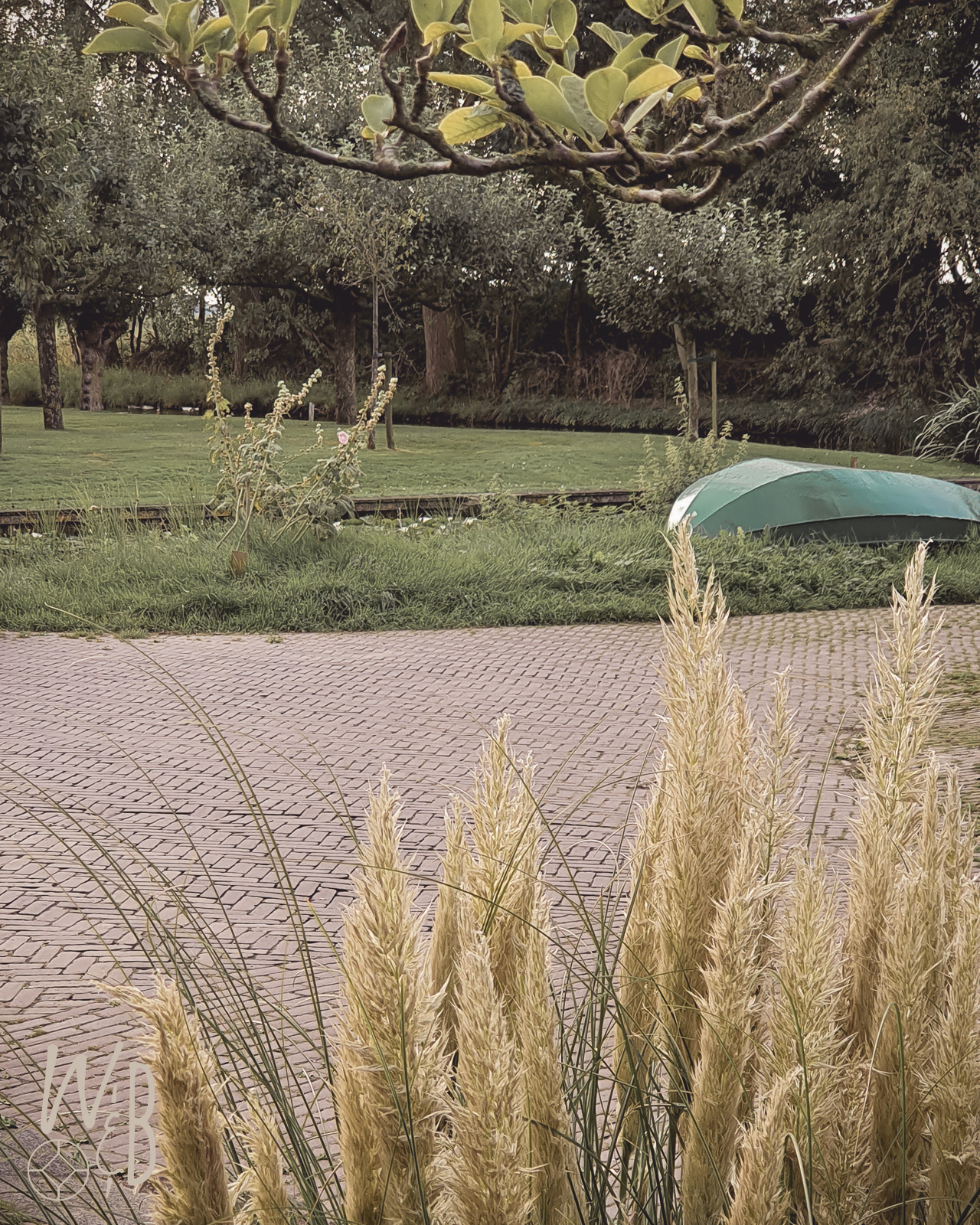 Waar? Waar? Waar?
Voorbij de buiging van de straat zie ik nogsteeds geen meisje lopen. Nee. Nee. Nee. Nee. het water! Maar waar!? Op de plek naast de brug kijkt ze graag over het water uit, gooit ze steentjes en blaadjes…
Ik stap de sloot in, mijn voeten zakken 30 cm weg in de blubber en in sta tot mijn middenrif in het water en ik begin zoekend te lopen en voelen over de bodem. Zoekend in het zwarte water naar een handje, een voetje, een lijfje. Misschien ben ik optijd.
Ik hoop dat ze haar vinden in het dorp. Misschien is ze wel door iemand meegenomen!? Misschien zie ik haar nooit meer terug! Elke seconde lijkt een eeuwigheid te duren. Ik voel over de bodem van de sloot maar ik voel alleen maar blubber, takken, stenen en harde dingen langs mijn voeten… nergens onder de brug, ik kijk het dorp in… waar kan ze zijn!? Ik loop door de blubber langs de rand van de kade het dorp verder in en hoor mijn buurman achter me roepen "we hebben haar!!! Ze is terecht!!" Ik twijfelde of ik hem goed verstaan had… mijn oren waren aan het suizen, mijn hart ging tekeer en ik buiten adem riep ik terug "heb je haar!? waar is ze!? Ik zie haar niet!"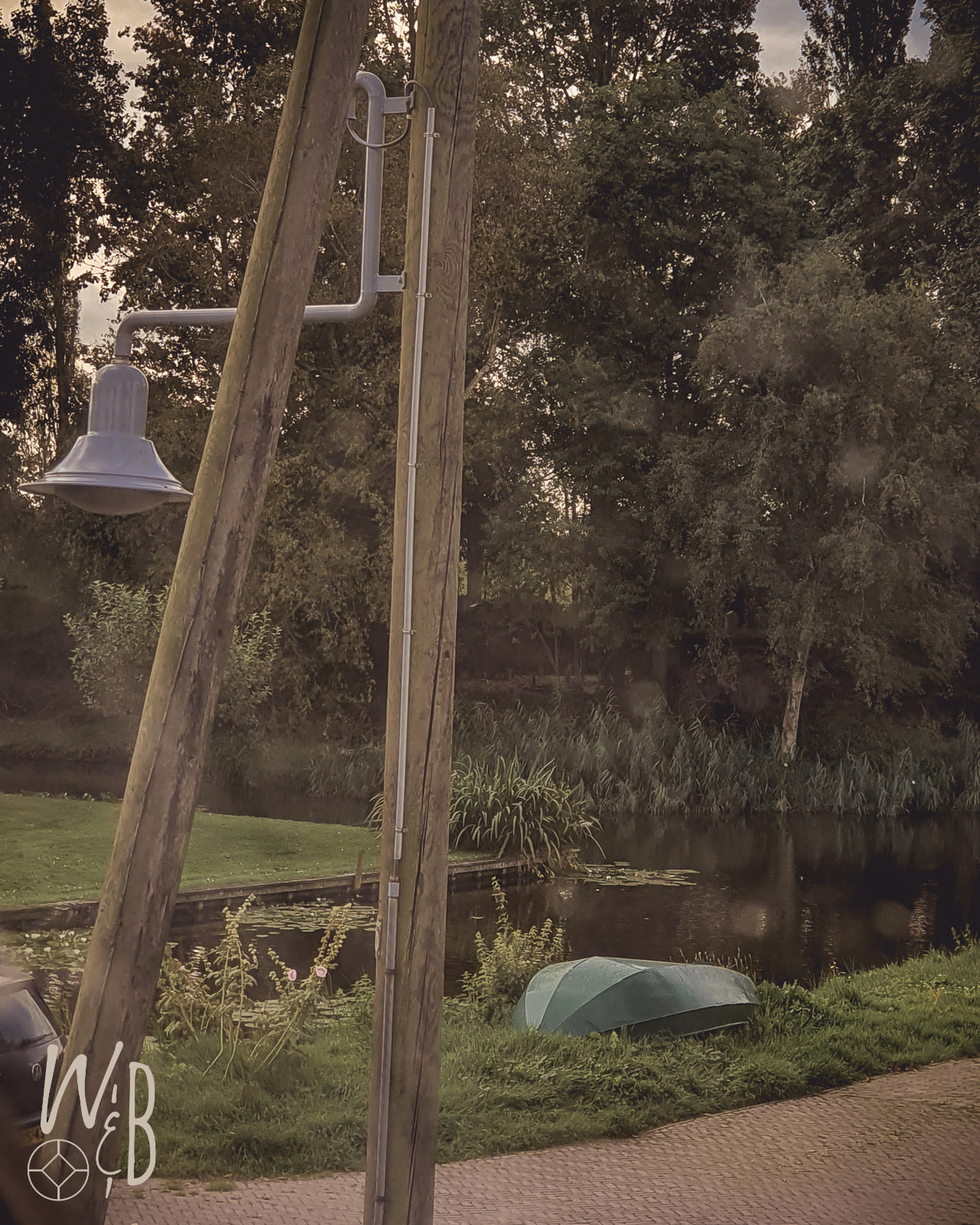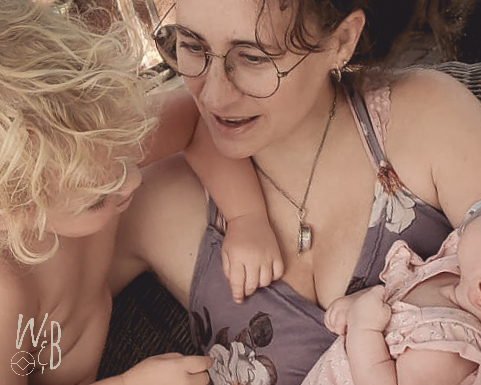 Het is ok
"ze is terecht!!!" Ik klim huilend de kade op, mijn hele lijf trilt. Michiel komt aanfietsen vanuit het dorp. hij kijkt me geschrokken aan  "Ze is terecht Miech!!" Mijn schoonzusje loopt met mijn Quinn in haar armen naar me toe. 
Quinn kijkt me geschrokken aan, niet begrijpend wat er allemaal gebeurt. Haar lijfje voelt warm en veilig in mijn armen… ze duwd me van zich af, "mama jij bent helemaal nat!" Ja, dat is waar ook… ik kijk naar mijn lijf, nat en vol drek, mijn voeten bloeden maar ik voel het niet. Het geeft niet. Ze is hier. Veilig. Roze en warm, met grote ogen kijkt ze me aan. "Oh Noenie, ik dacht dat ik je helemaal kwijt was!" "Ikke ben hier mama!" Zegt ze. En ze legt haar handjes op mijn wangen.
Al die tijd heeft ze in een hoekje van Miley's kamer verstopt gezeten. Omdat ze daar met de lego aan het spelen was. En dat mag niet van Miley. En dat weet ze. Dus toen we haar riepen had ze zich klein gemaakt en heeft ze voor het eerst niet gereageerd op onze stem. Ze zat zo goed verstopt dat pas de derde keer dat iemand op de kamer ging zoeken ze daar gevonden werd.
 Pleisters
Het was die stilte in combinatie met de deur die open stond die onze wereld even op stop zette.
Maar wat nou als ze wel een keer naar buiten dwaalt, ze wel alleen steentjes gaat gooien. Wel in het water valt. Alleen. Hulpeloos. Ik bessef me nu dat als je eerst rustig en "kalm" lekker nuchter al het andere uit sluit voordat je in de sloot springt je wellicht telaat komt…

We gingen geschrokken maar opgelucht terug naar de tuin. Trillend van de adrenaline ben ik onder de warme buitendouche gaan staan. Ik gooi de smerige jumpsuit van me af op de grond. Ik trek meteen m'n badpak aan en heb een duik genomen in het zwembadje om weer even rustig te worden. Quinn speelde weer lekker in haar zand hoek terwijl ik de sneeën op mijn voeten verzorgde en druk in de weer was er pleisters op te plakken. (Zou ik een tetanusprik nodig hebben denk je!?)
We waren toch weer een beetje gezellig verder aan het kletsen.
Om de onrust compleet te maken kreeg mijn schoonzusje een telefoontje dat haar enig overgebleven vaste opdrachtgever haar werk met haar stop ging zetten, wederom door Corona. Na haar zwangerschapsverlof dus helemaal geen werk meer. Yup. De maatregelen hakken er weer lekker in. Gezin met newborn, en nu dus amper inkomen om rond te komen. Welkom in onze wereld. Voor de tweede keer die dag waren er tranen. Wat een dag. Als iemand een kneiter goede en professionele sporttherapeut kan gebruiken neem vooral even contact met mij op dan zorg ik even voor een introductie.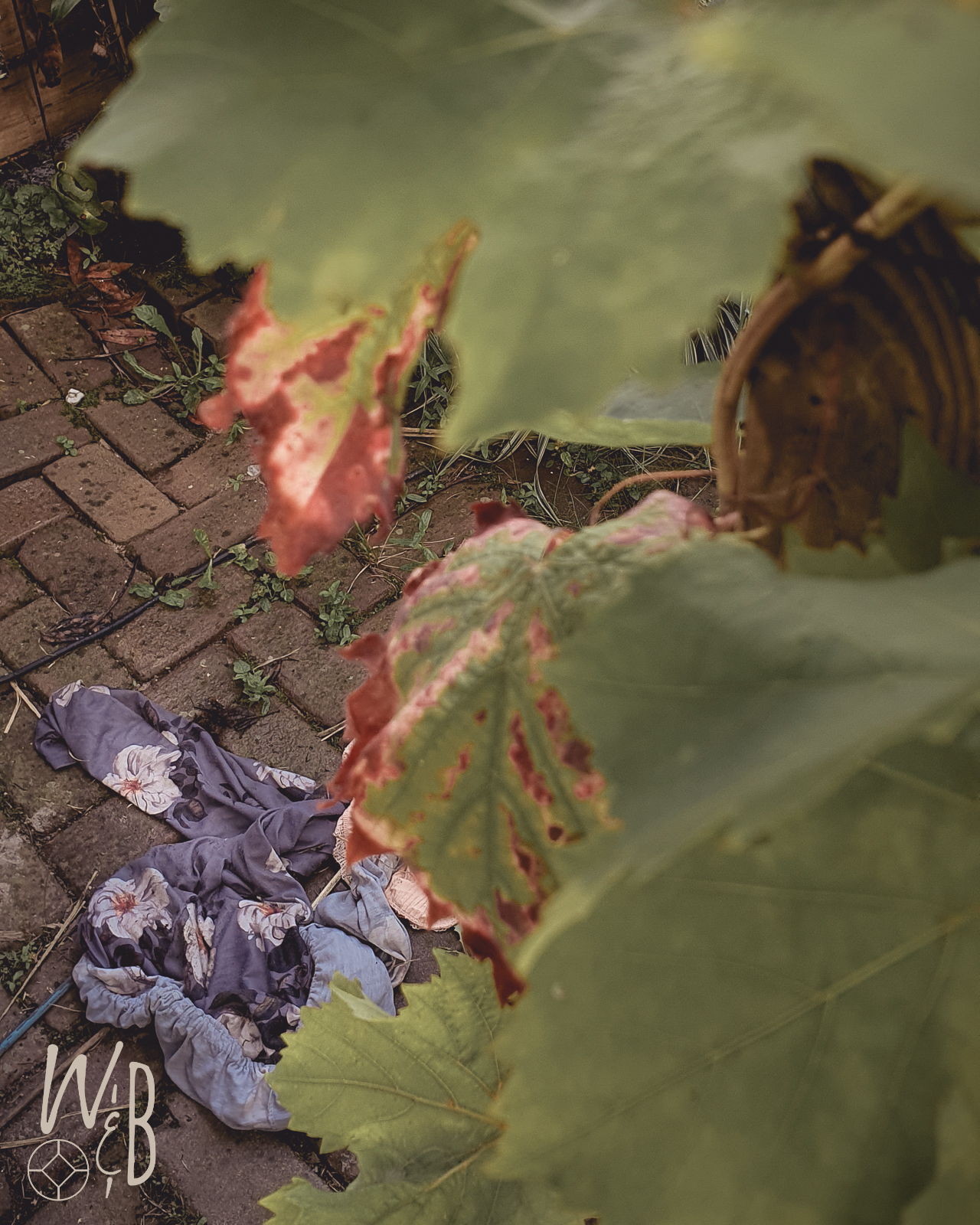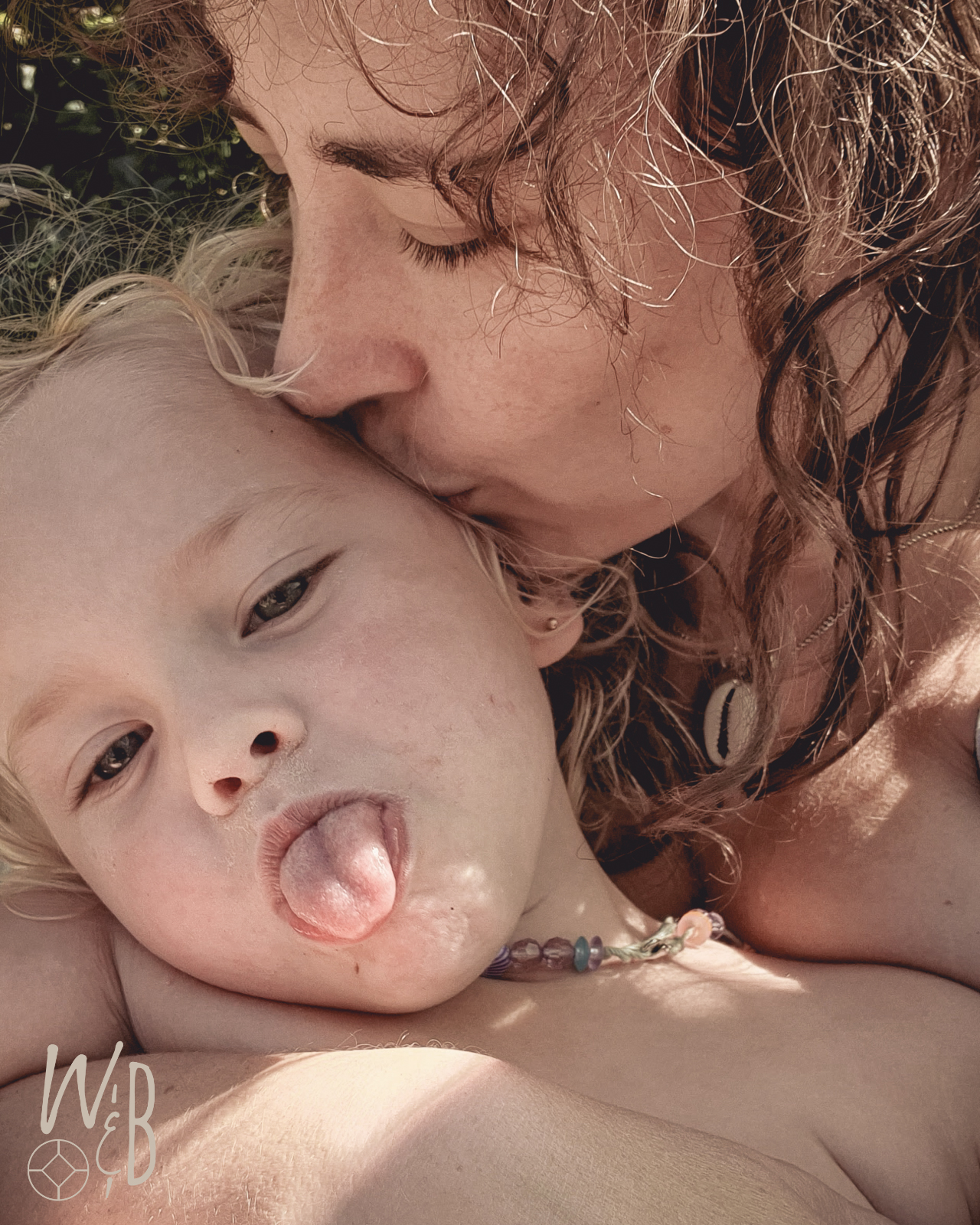 wanhoop blijft plakken
Maar we staan weer op scherp dus. Deuren worden goed gesloten, kinderen worden driedubbel gecheckt.
En alle kindjes nogmaals op het hart gedrukt: Niet reageren of liegen tegen papa en mama is al-tijd erger/stouter/verdrietiger dan hetgeen wat je aan het uitspoken bent of gebeurt is. Wees eerlijk, zeg waar je bent, wat je doet, wat er aan de hand is en samen lossen we het op. 
Alle ogen staan weer open. De wanhoop van het moment voel ik nog door mijn lijf razen.
Het had zo verkeerd kunnen aflopen.
Maar dat deed het niet, het was allemaal prima.
Ze was ok. Ze IS ok. Ik ben ok. We zijn ok.
Haal adem, laat het los.
Ben bij als ze allemaal hun A diploma hebben…