How I Cut My Own Curly Hair in this DIY Curly hair routine.
Let me show you how to cut your own curly hair in 4 easy steps in this DIY Hair cut. This is how I Cut My Own Curly Hair at home. And I've been using exactly this technique for the last 10 years. You can apply it to all different kind of haircuts.
Cutting your own curls may feel like a scary thing to do, but cutting curly hair is more about sculpting a beautiful form and overall shape into your head of curls than cutting in straight lines. Curly hair doesn't answer to geometrics. It has its own set of rules. What those rules are is different for every head of curly hair. So getting to know your unique and one of a kind curls is key.
Look at your hair, study the curls… Which way do they twist, are they big or small curls? Curls can be different for every section of your head.
For example, in my case, I've noticed that the curls in the under layers of my hair are much stronger and smaller than the top part of my hair.
So when cutting your own curly hair you should adapt to your unique situation. To be able to do that, you start with dry hair! This is sooo important. When your hair is wet you won't be able to see what you are doing and you will end up with hair that is too short or with a strange shape!
So start with dry hair!

Step 1:
Look. Look and analyze how your curls are falling. And decide which ones to cut, one by one.
Step 2:
Twist – Once you decided witch curl must go shorter you twist the curl around your finger and hold.
Step 3:
Cut – Get your scissors and cut your curl in a downward movement. Never cut your curls off straight! It will look very unnatural
Repeat step 1-3 until you are happy with the shape.
Step 4: Brush & Finetune – Pull all the curls apart by brushing it. That way your curly hair will form a fuzzy mass where hairs that are too long will stick our and will be more noticeable. Also, the shape of the cut will come out more. This way you can finetune your cut until you are happy with the form.
A few of the haircuts I cut myself over the last 10 years
That's it!
After cutting it you can wash, dry and style it according to your own personal curly hair routine as usual.
Check out the video to see how I Cut My Own Curly Hair, and watch me  demonstrate this technique to give your curly hair the best haircut ever. 
Love,
  Jolanda, Michiel,
Miley Haley & Quinn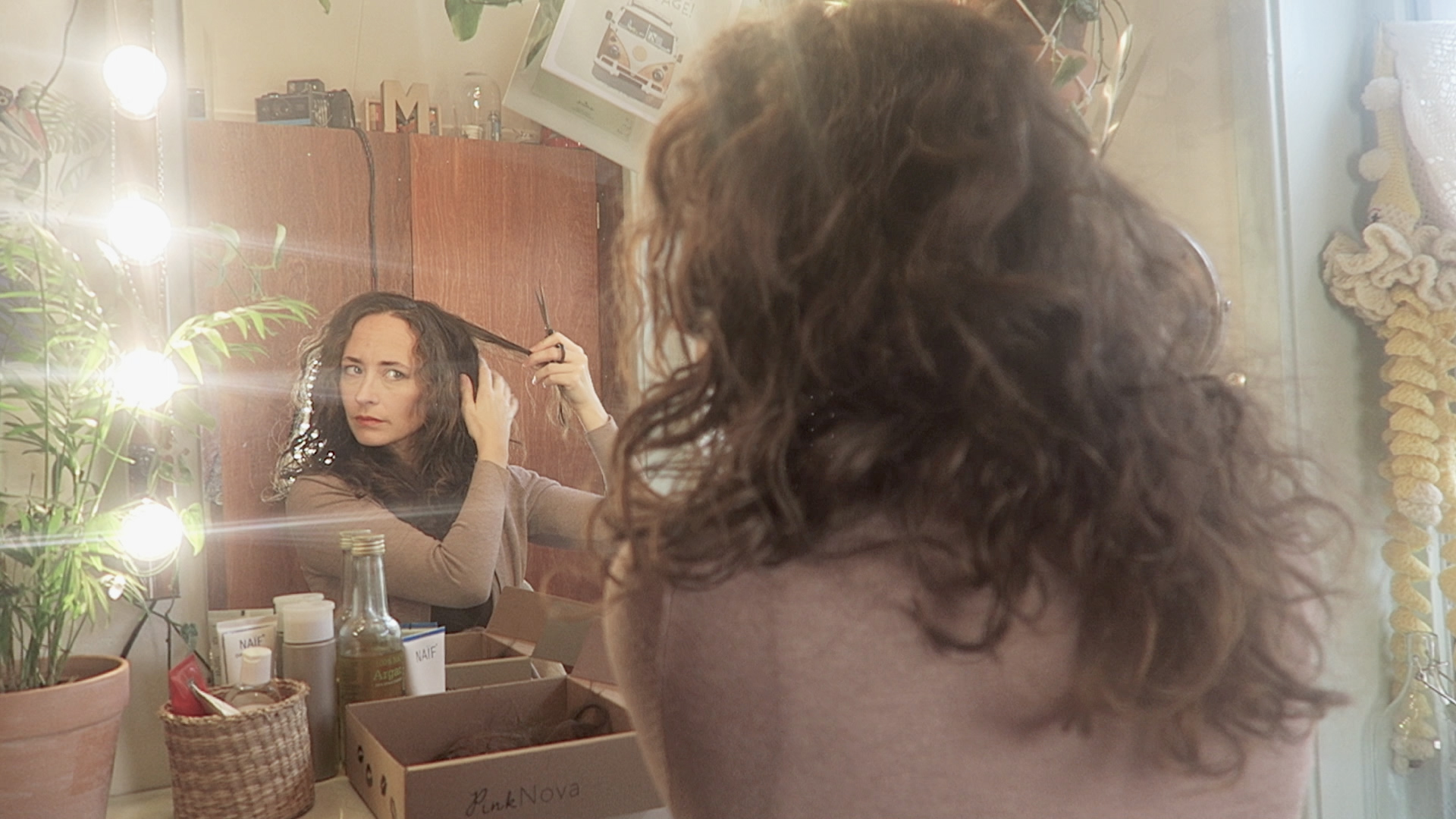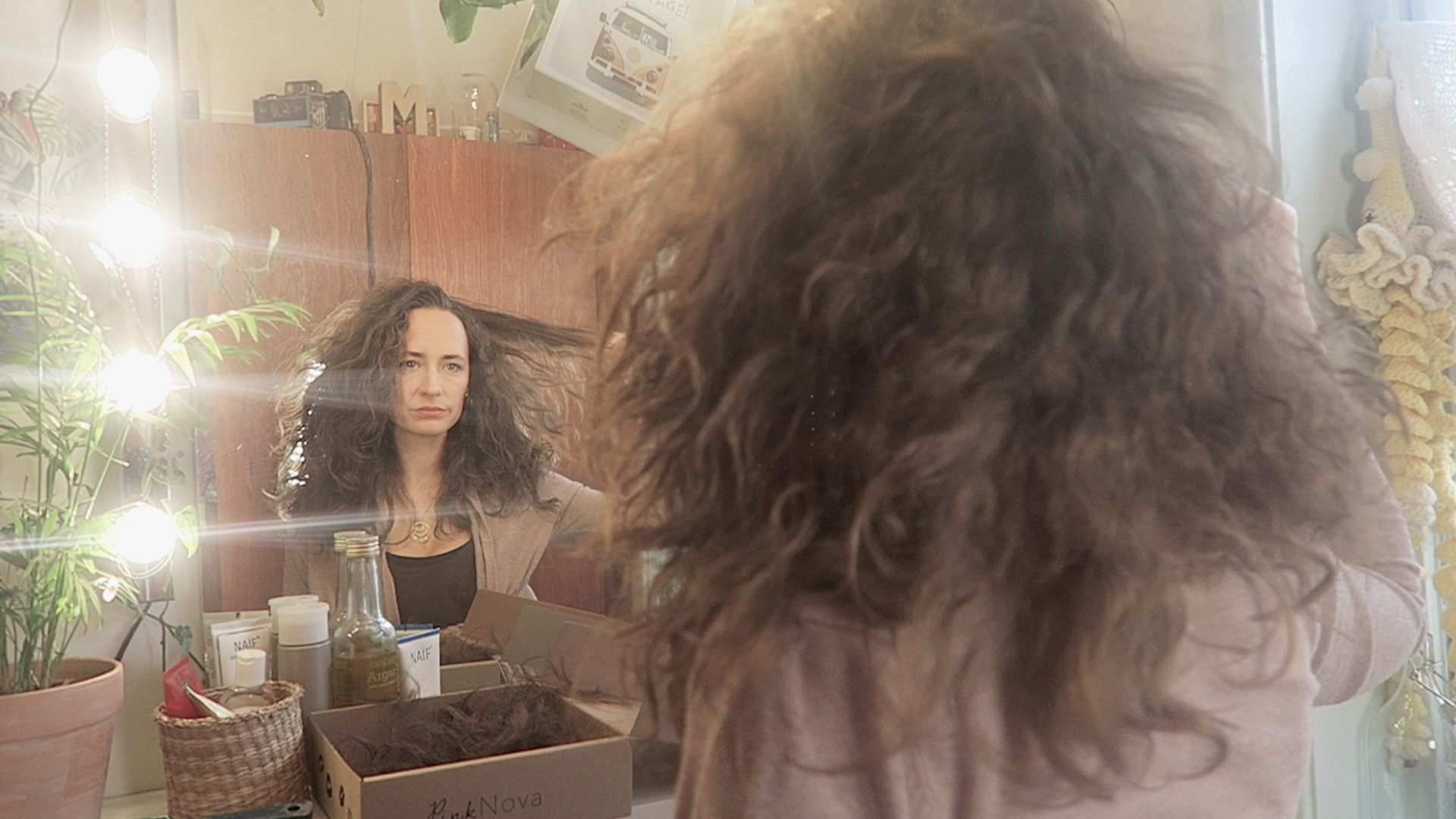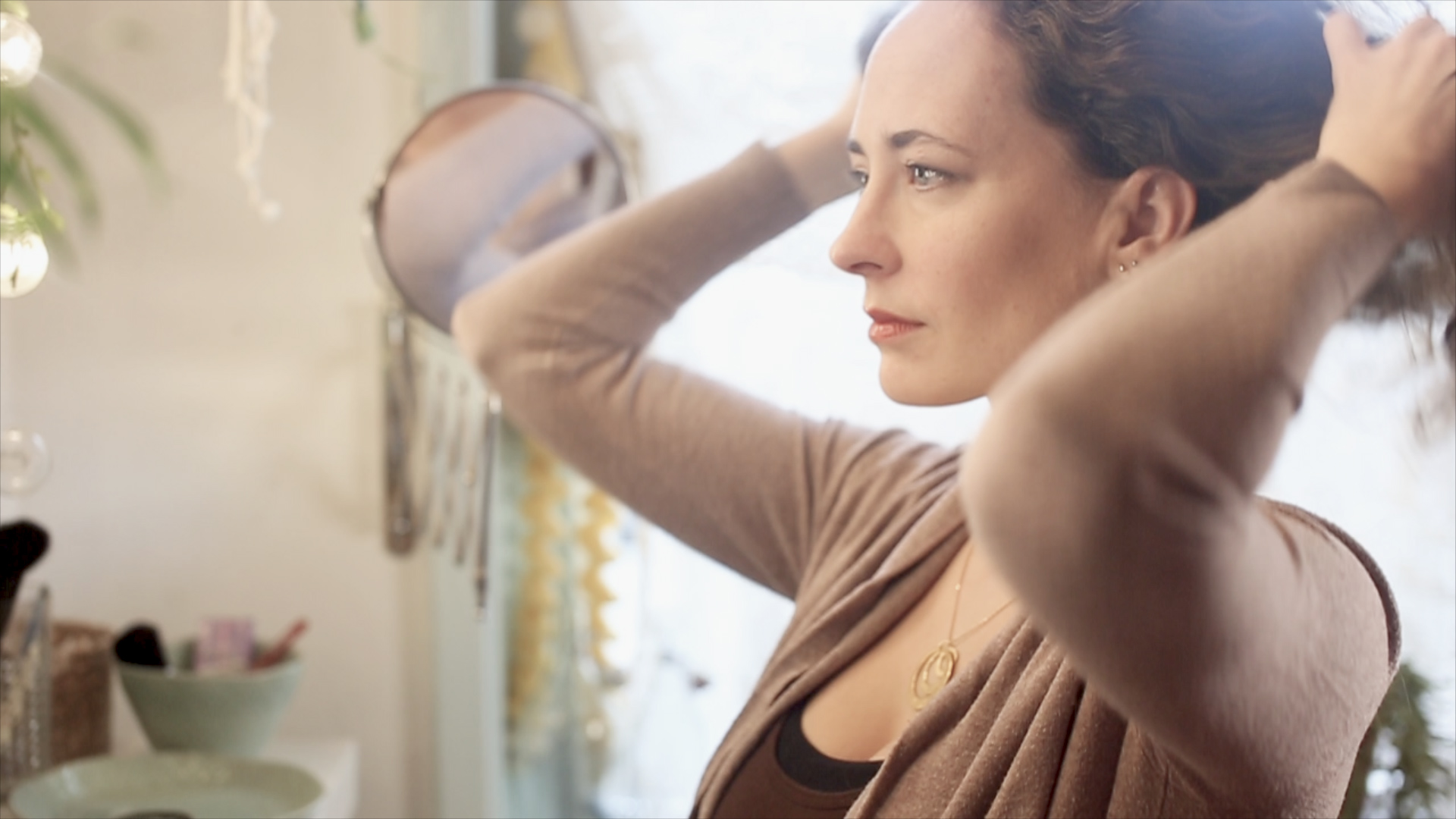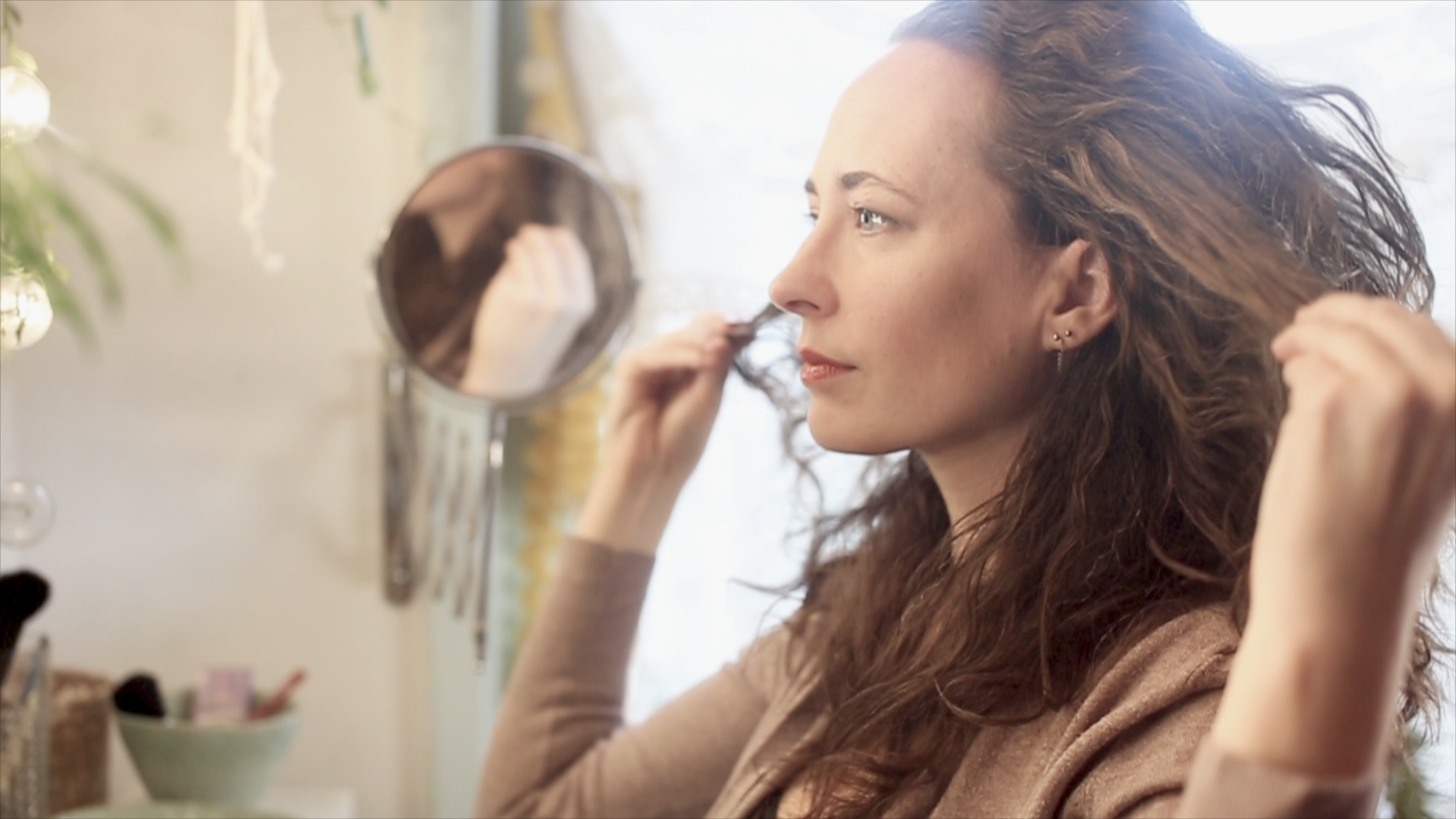 [supsystic-social-sharing id='1']
How to cut your own curls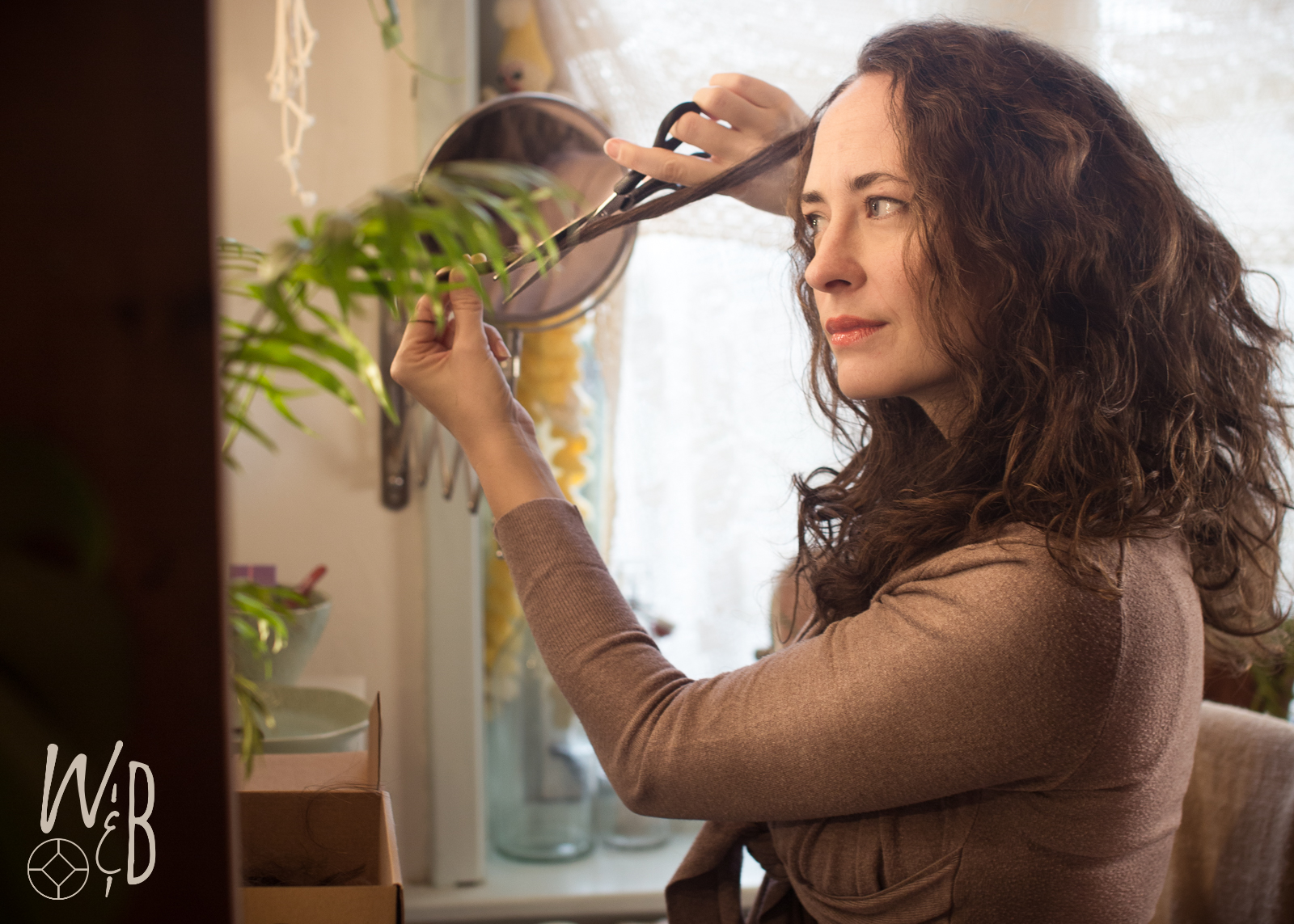 You might also like to read:
[related-posts-thumbnails]