Van bepaalde drankjes kan ik geen genoeg krijgen! Van deze heerlijke alcohol vrije cocktails kan ik in de zomer de hele dag door nippen in de wetenschap dat deze drankjes nog gezond zijn ook! Dus onbeperkt genieten!
En als ik zwanger ben kan ik al helemaal obsessed raken over een drankje.
Deze mixjes had ik al bedacht voordat ik zwanger was en maakte ze al regelmatig, maar tijdens mijn zwangerschap was het praktisch het enige waar ik trek in had om te drinken. In mijn zwangerschap vlog over cravings tijdens mijn zwangerschappen heb ik het gehad over "het" drankje van mijn tweede en mijn derde zwangerschap.
Voor de tweede zwangerschap was dit het de Frooty chia coconut water
En voor de derde zwangerschap was dit het de Minty Raspberry bubbles
…p.s. wat vind je van de namen? Heb ze net bedacht, gezien de drankjes eigen brouwsels zijn hadden ze dus nog geen naam.
Bekijk hieronder het recept voor deze twee heerlijk frisse zomer drankjes!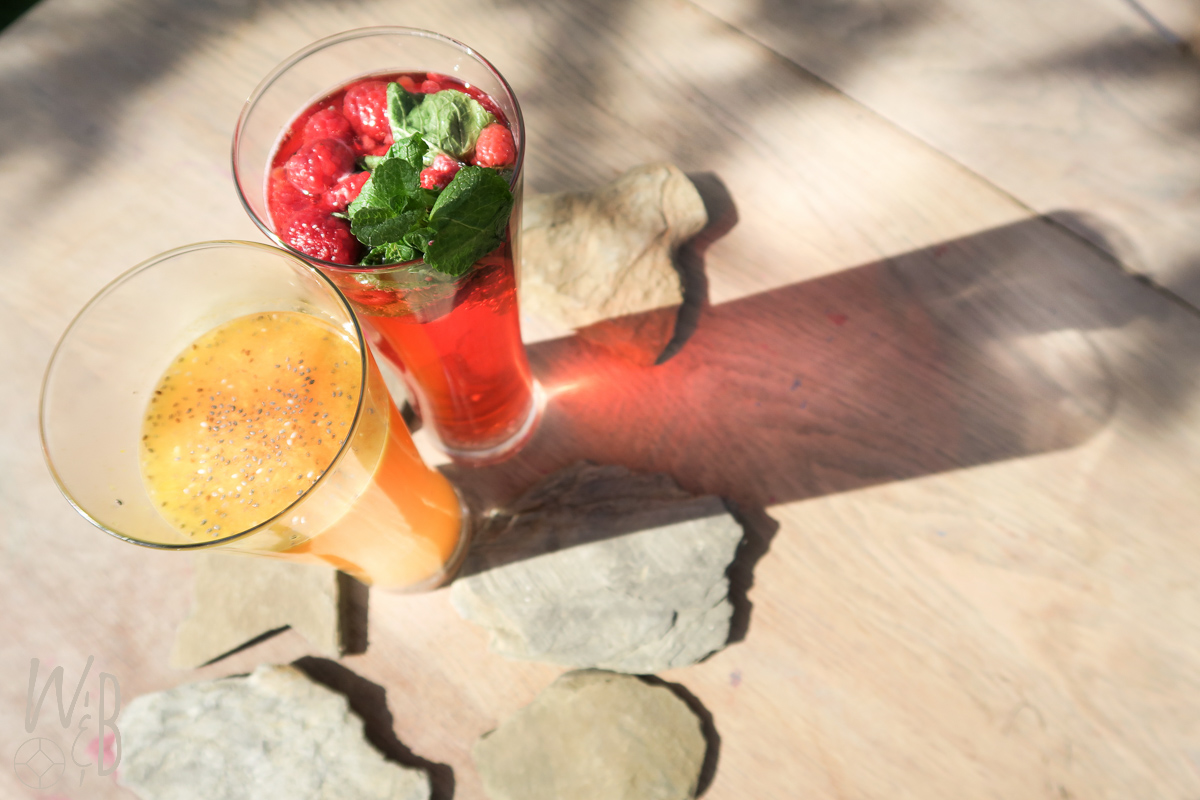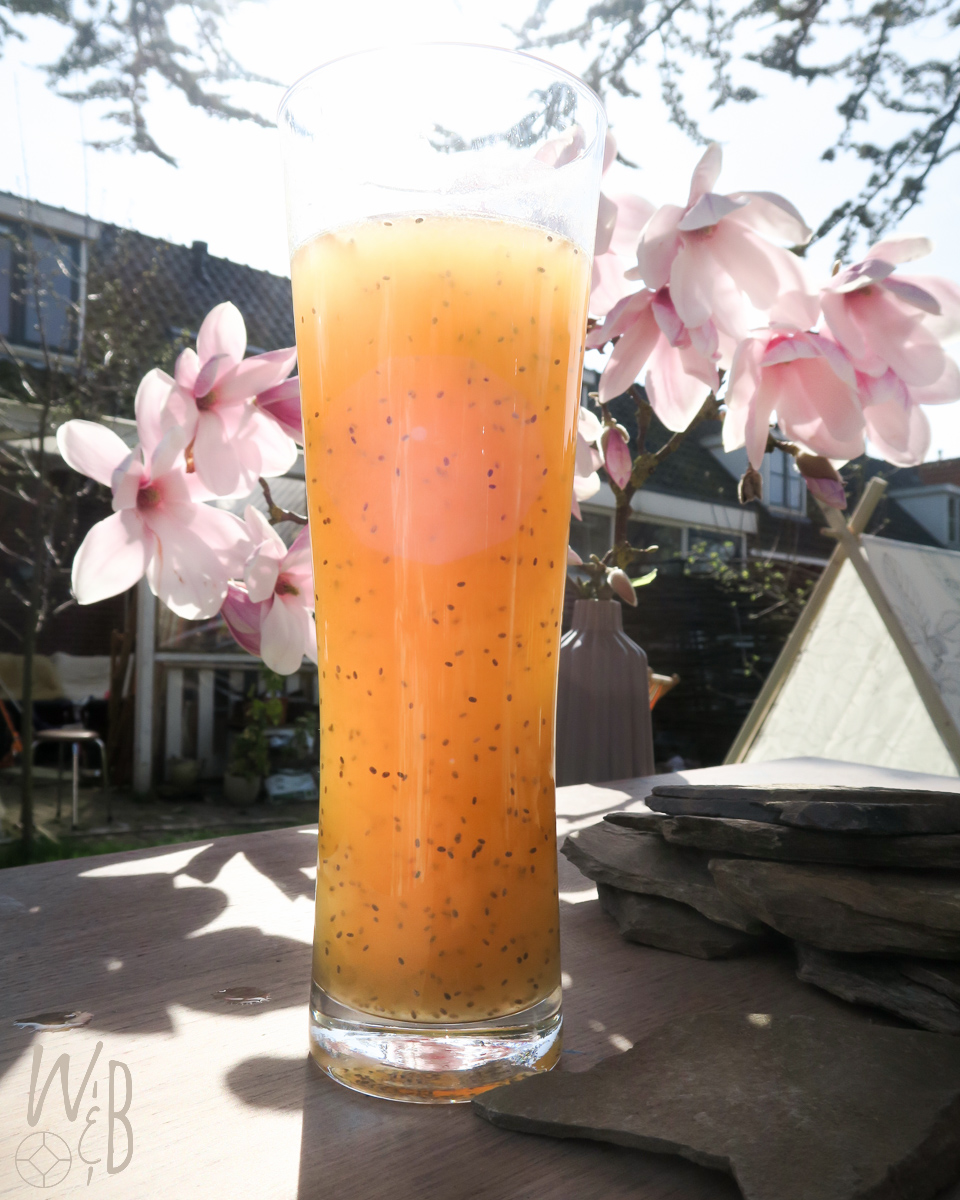 Frooty chia coconut water
Benodigdheden:
-groot hoog glas met iets langs om mee te roeren bijv. een lang rietje
of
-meeneem drinkfles
Ingredienten:
-theelepel chia zaadjes
-1 deel cranberrysap
-3 delen verse jus
-6 delen 100% cocosnoot water (het liefst niet van concentraat)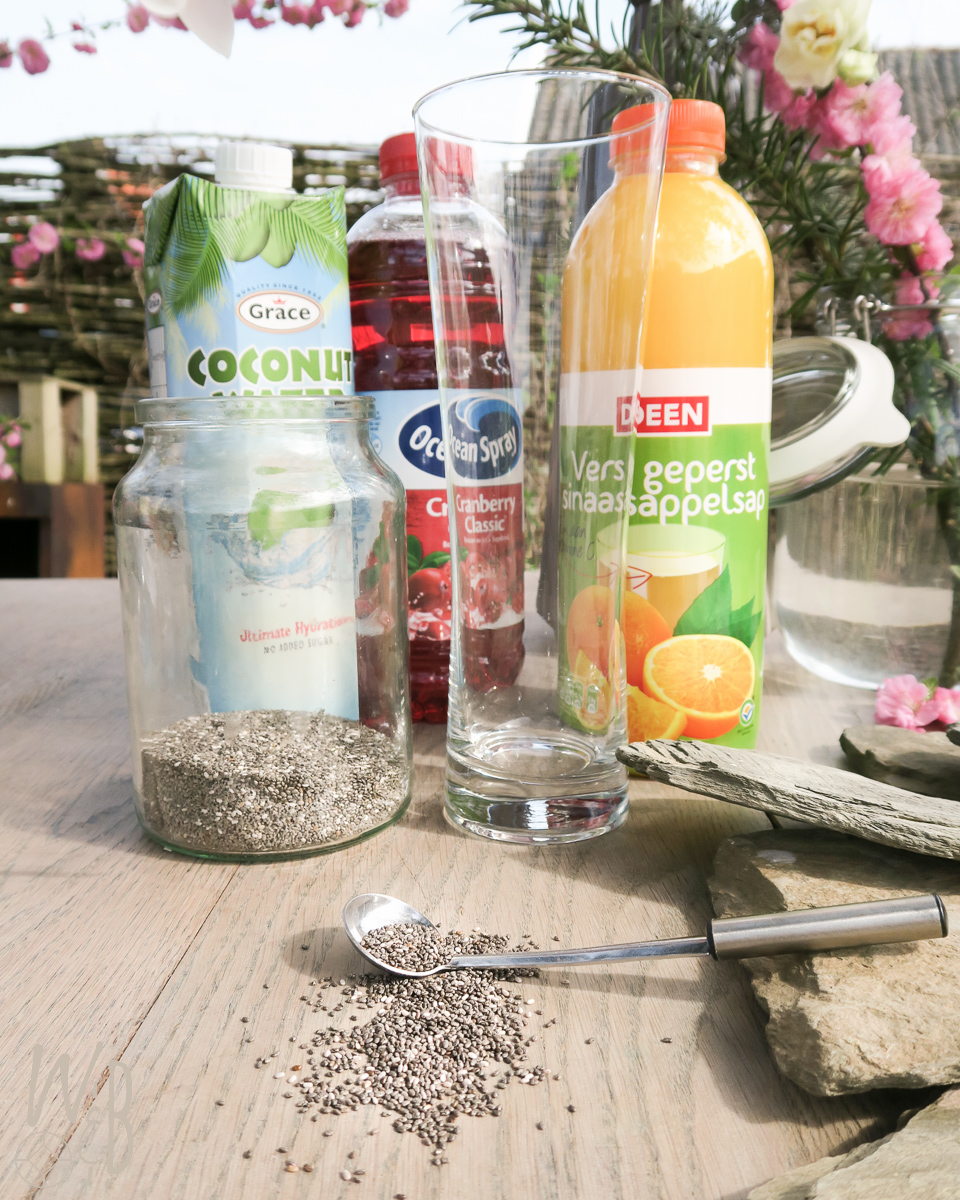 Bereiding:
Pak je glas of drink beker, en gooi daar eerst je chia zaadjes in.
Schenk daarna de cranberrysap, de verse jus, en vul de rest van het glas met het cocosnoot water.
Roer alles goed door elkaar of sluit je flesje en schud!
Laat het drankje nu eerst 5 a 10 min staan zodat de chia zaadjes de kans krijgen om zacht te worden en een gelei laagje krijgen.
Dit geeft een leuke structuur aan je drankje, en het drinkt daardoor lekker makkelijk weg.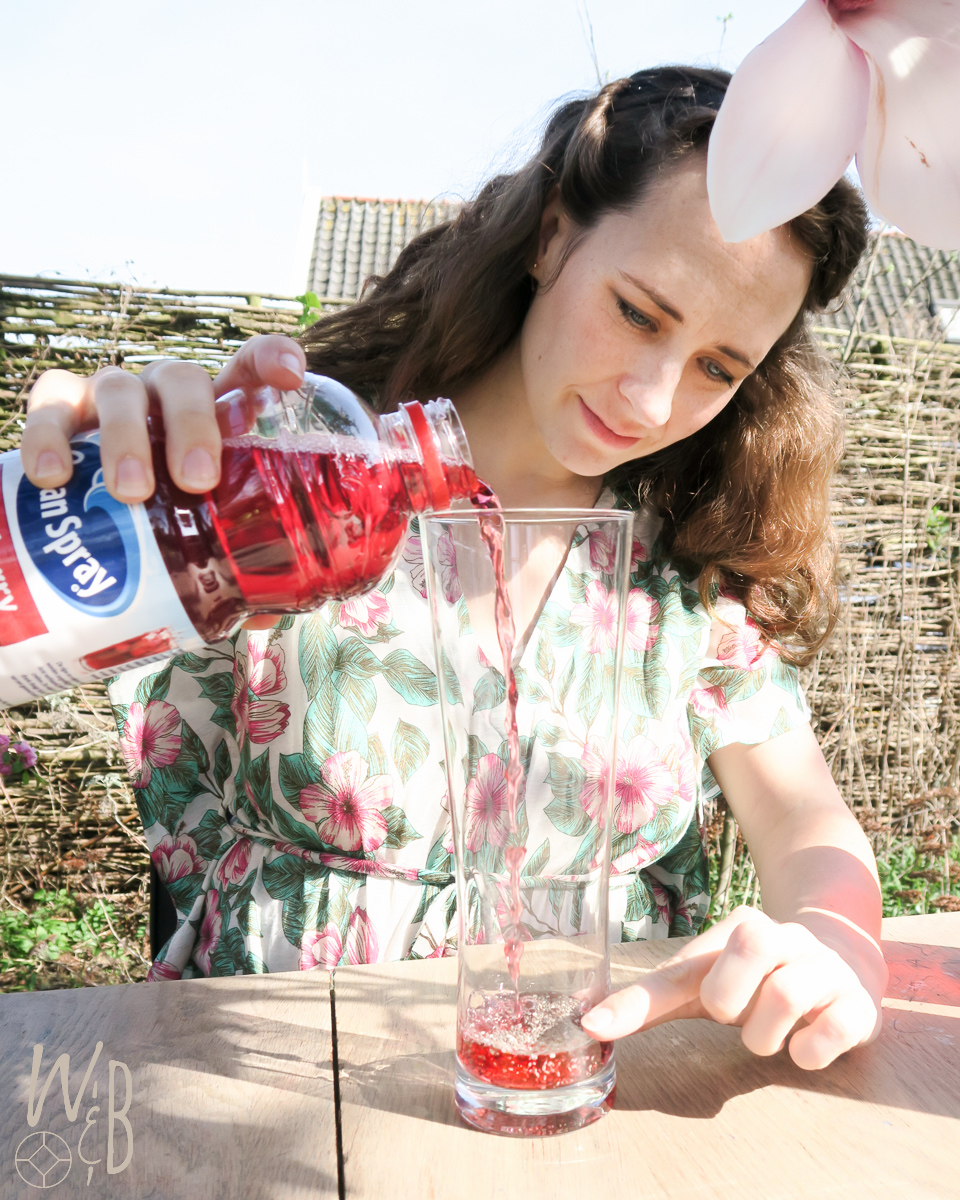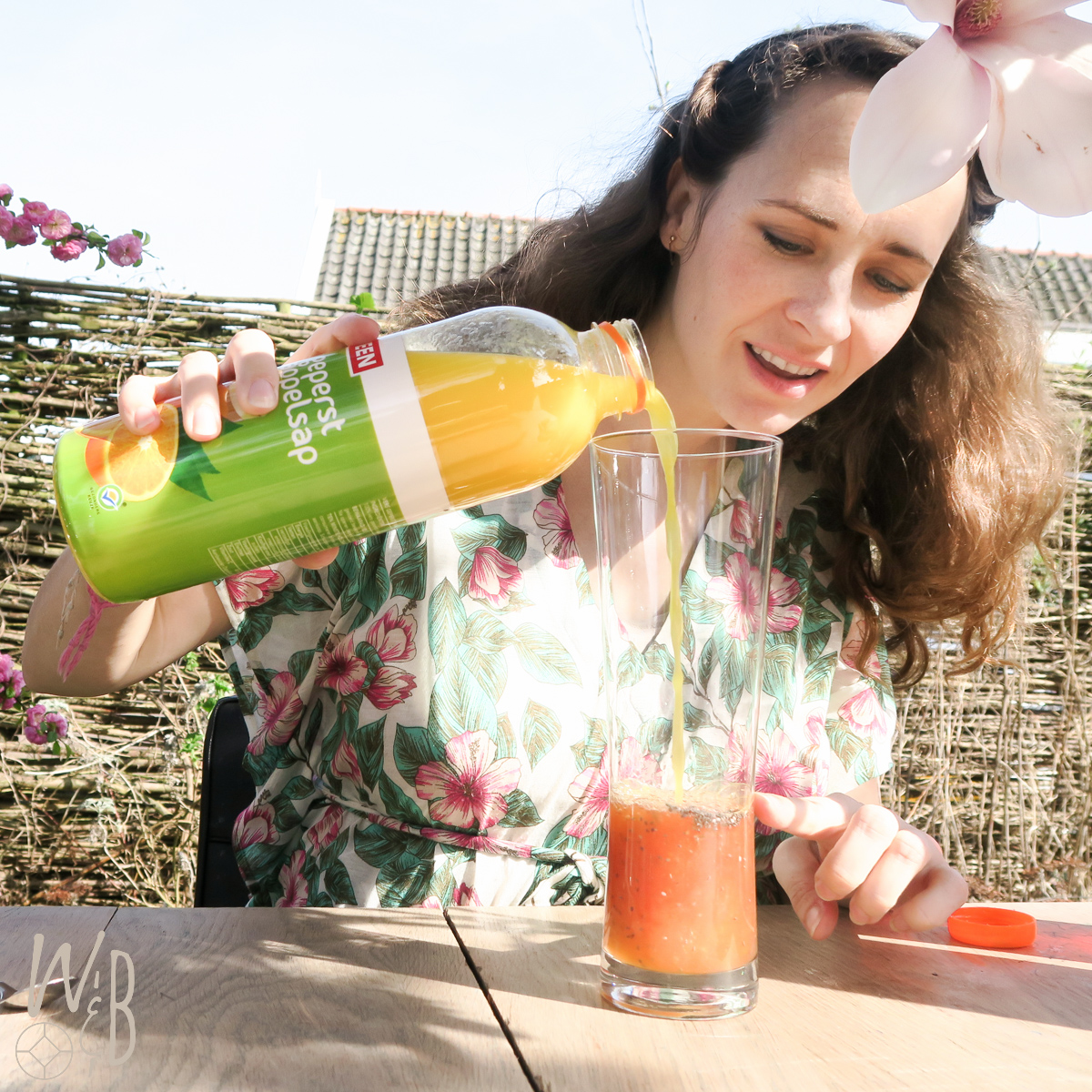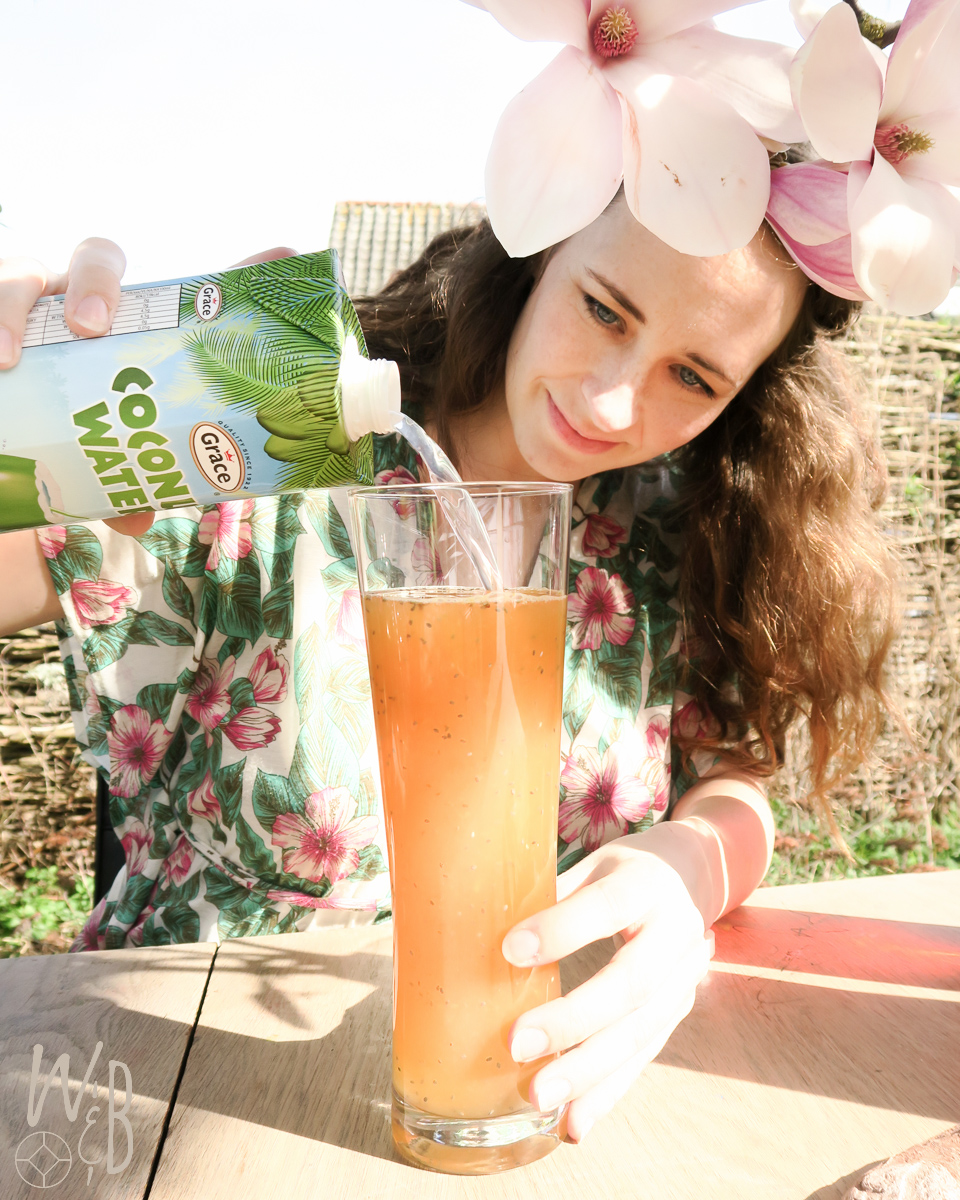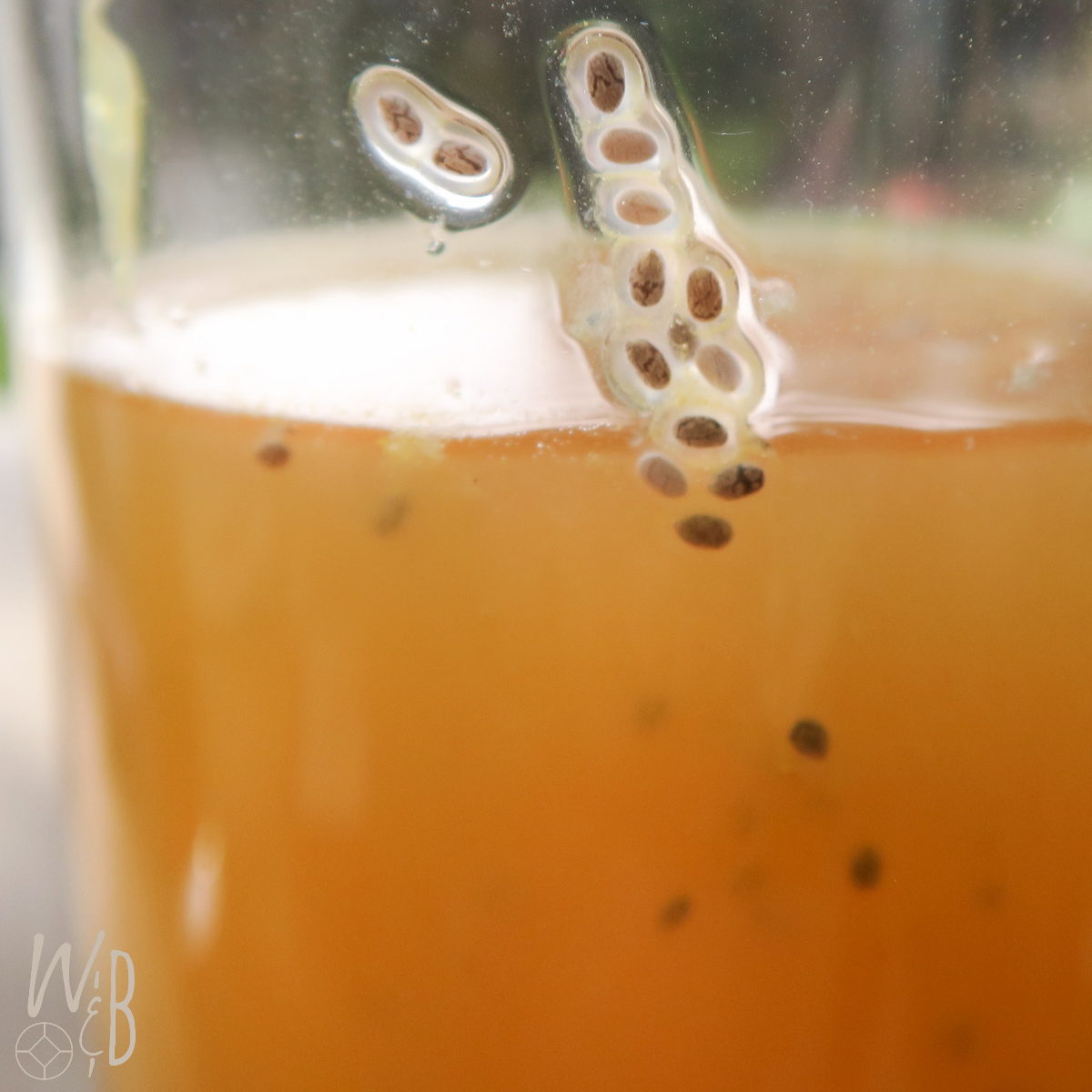 Chia zaadjes na 10 min. met een laagje gelei.
Super leuk en lekker!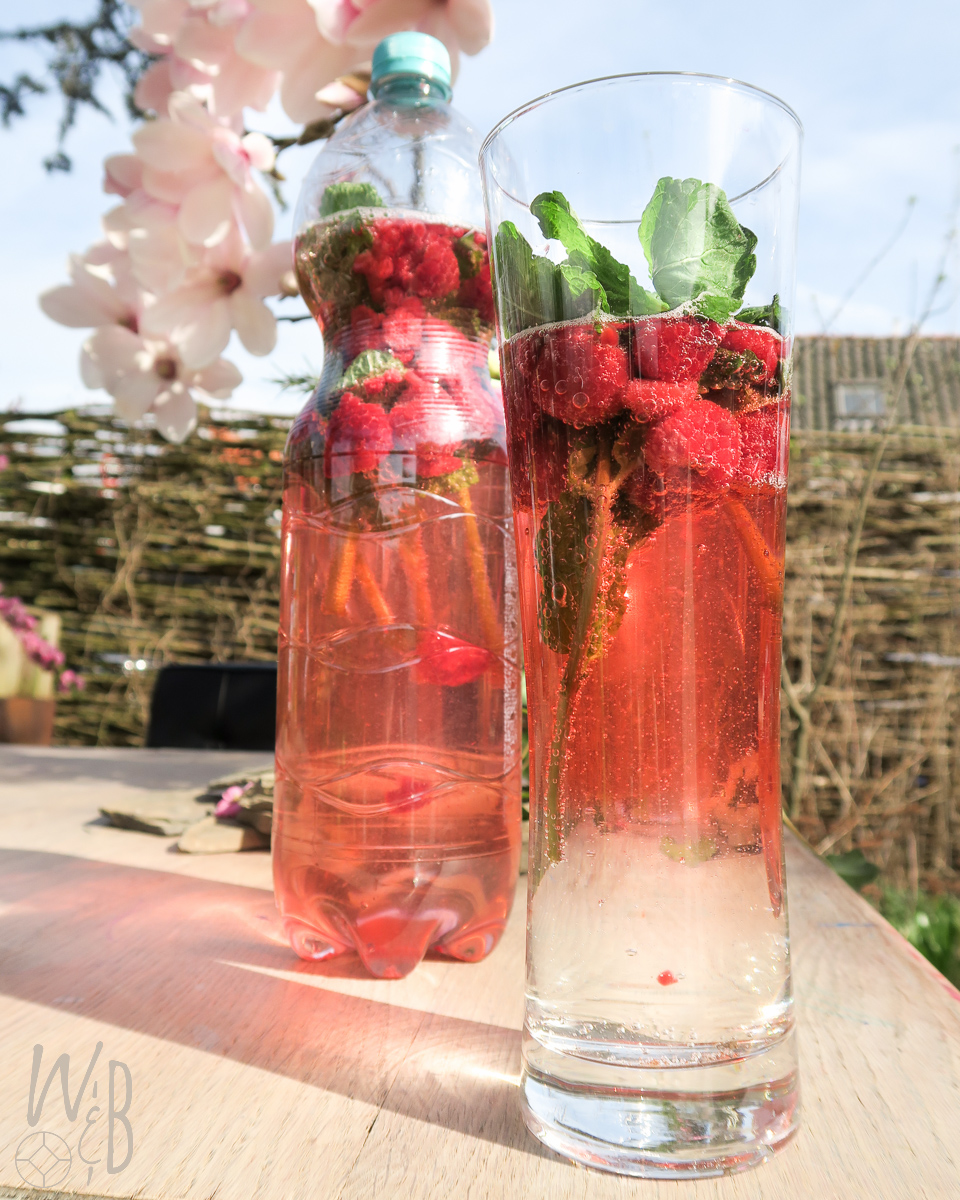 Minty Raspberry bubbles
Benodigdheden voor 1 glas voor nu meteen, plus een fles voor in de koelkast voor later:
-groot hoog glas
-de fles van het bruiswater (zie ingredienten)
Ingrediënten:
-2 plus 6 eetlepels bevroren frambozen
-1 plus 4 takken verse munt
-2 scheutje elderflower limonade naar smaak
-fijn bruisend bronwater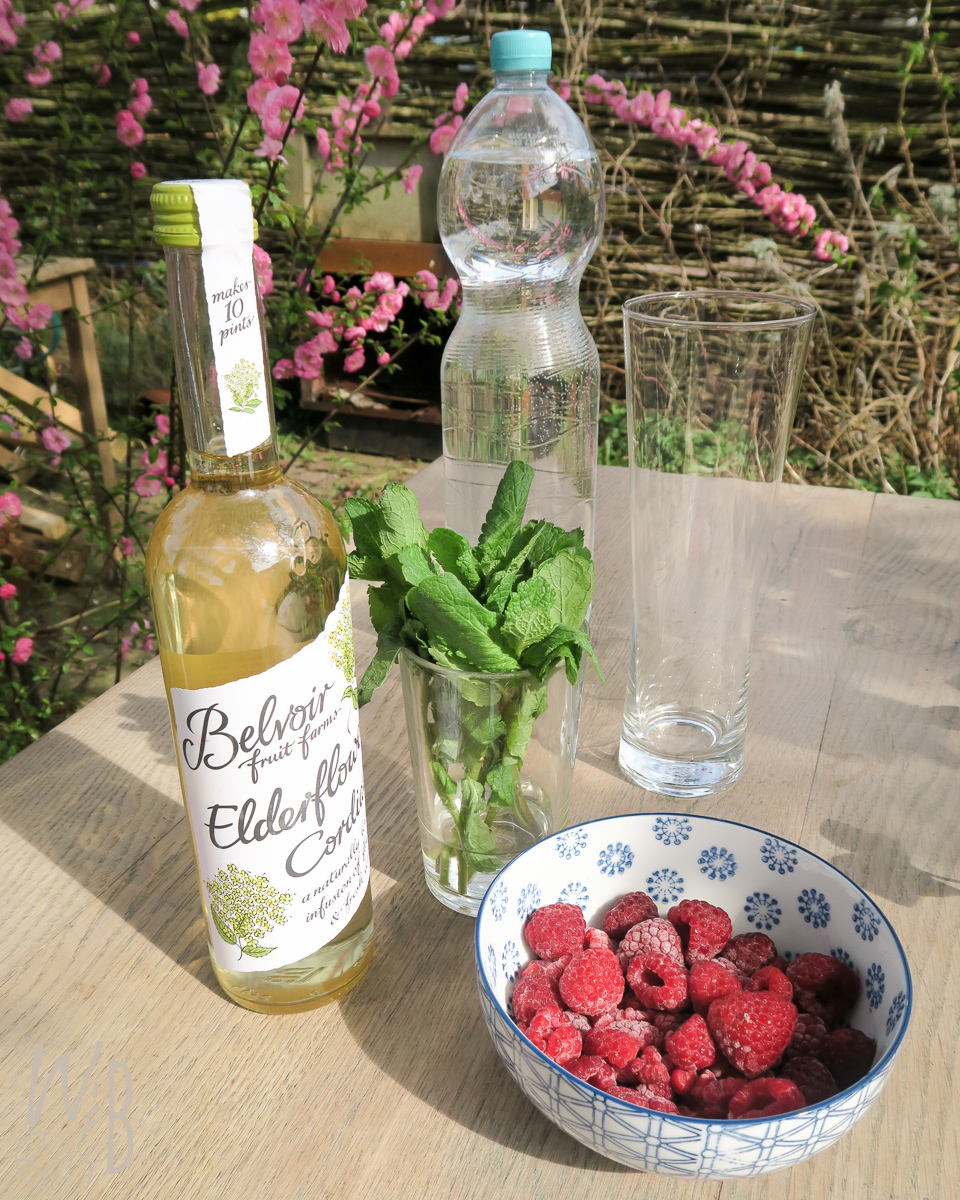 Bereiding:
Pak je glas en de fles bruiswater. Maak wat ruimte in de fles door er wat uit te gieten in je glas.
Was je takjes munt en klap er op tussen je handen (zo komt er meer munt smaak vrij in je drankje) stop 1 takje in je glas en stop de rest in je fles.
Schenk een klein scheutje elderflower limonade in je glas en je fles.
Gooi een grote eetlepel bevroren frambozen in je glas, en stop de rest van je frambozen in de fles (ja, 1 voor 1 vanwege de smalle hals, best irritant, maar het is het waard, beloofd)
Draai de dop goed aan op de fles, keer de fles zachtjes 2 a 3 keer om en LAAT NU DICHT!!! (anders is het feest) Zet'm in de koelkast voor later! Roer met het munt takje zachtjes je drankje in je glas en Enjoy!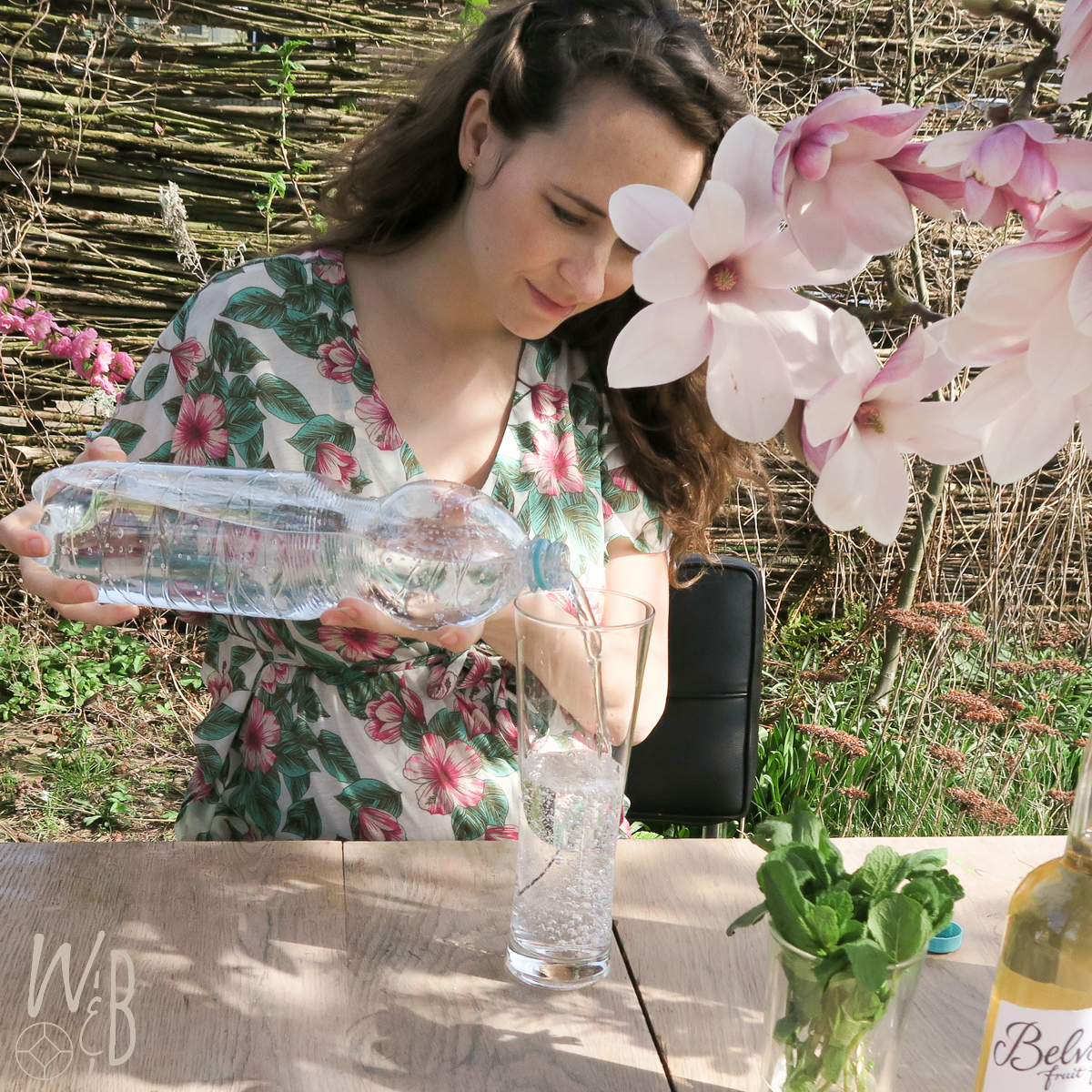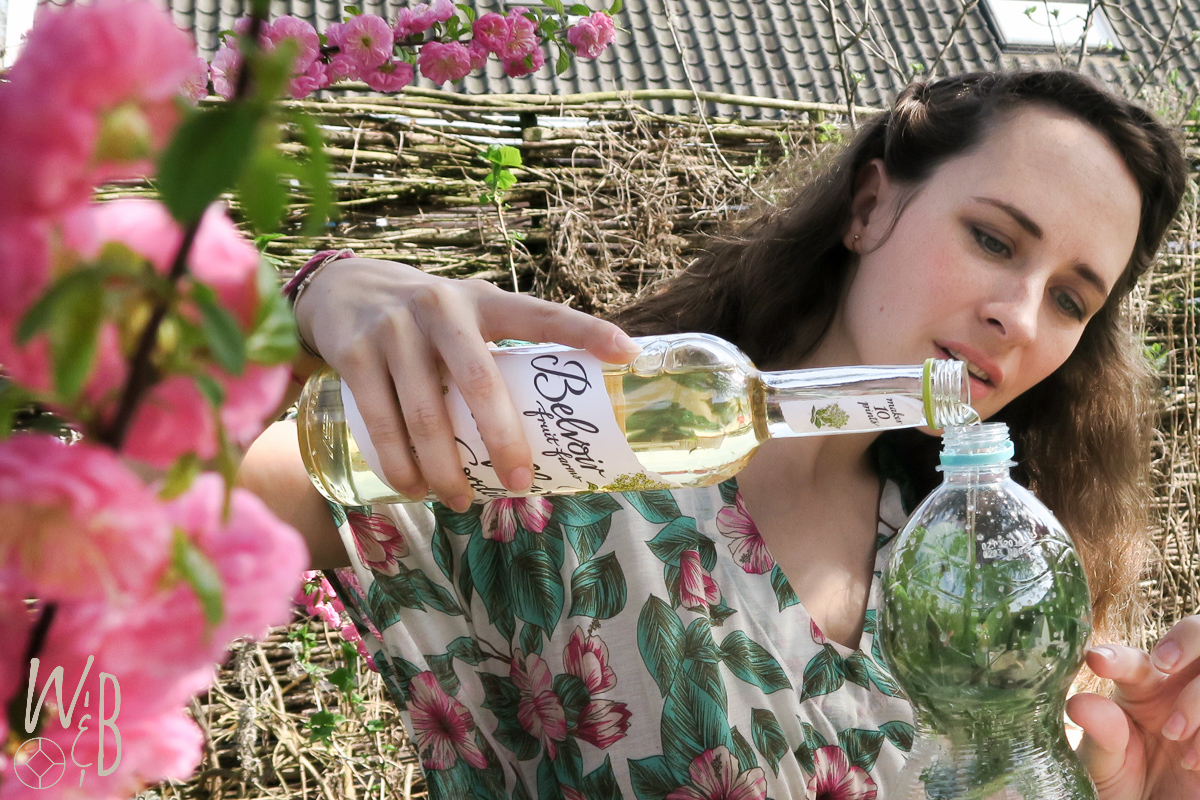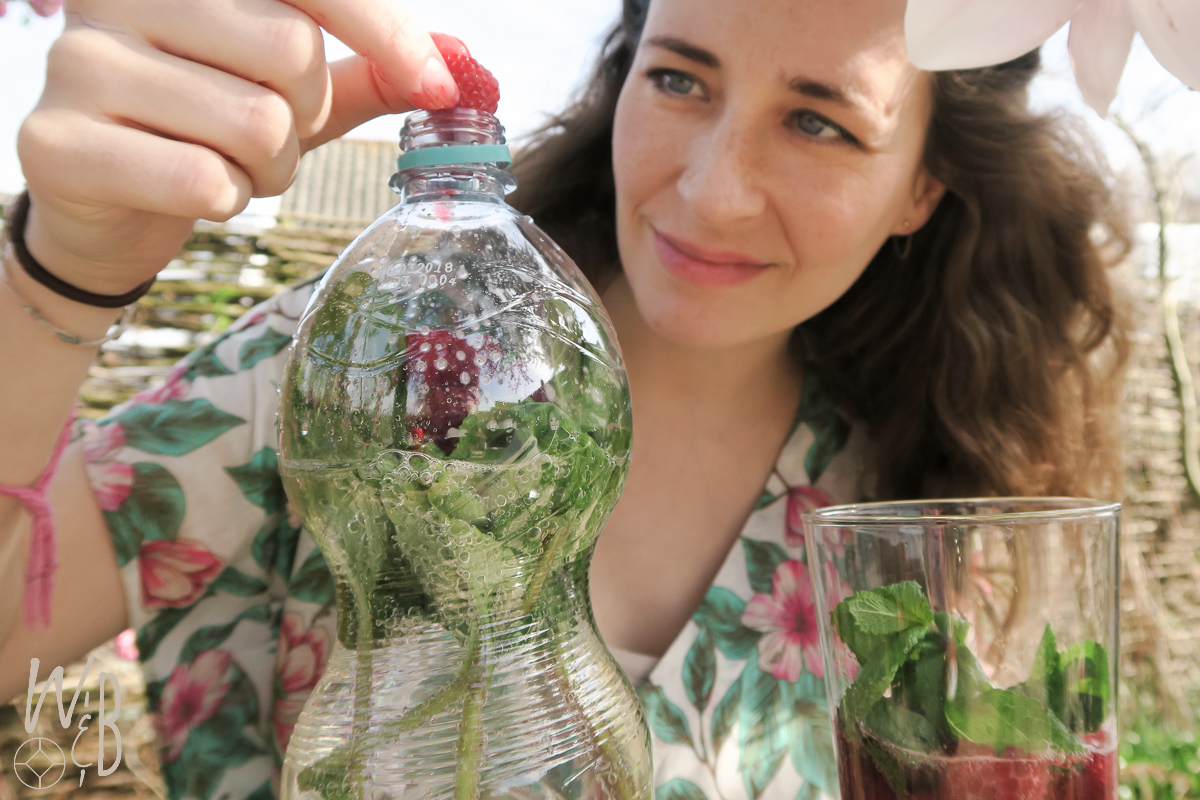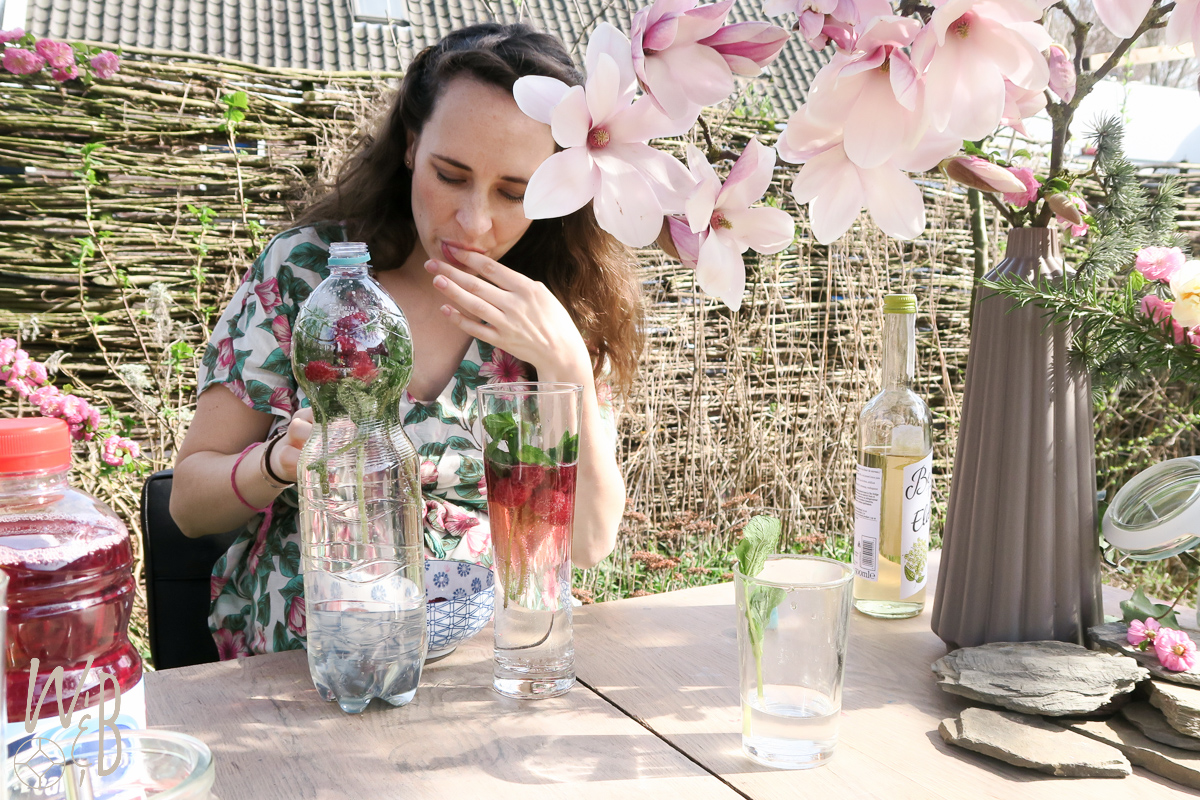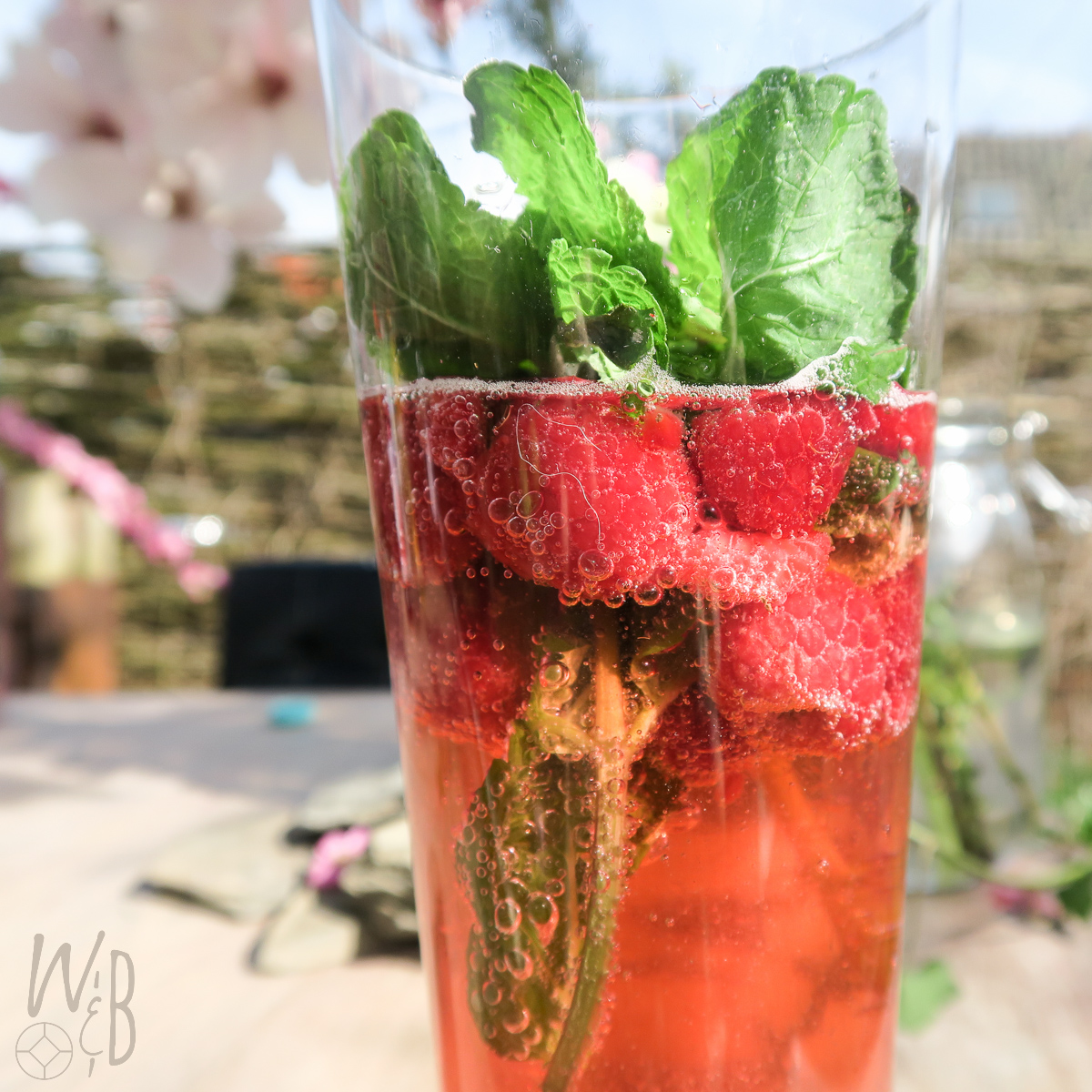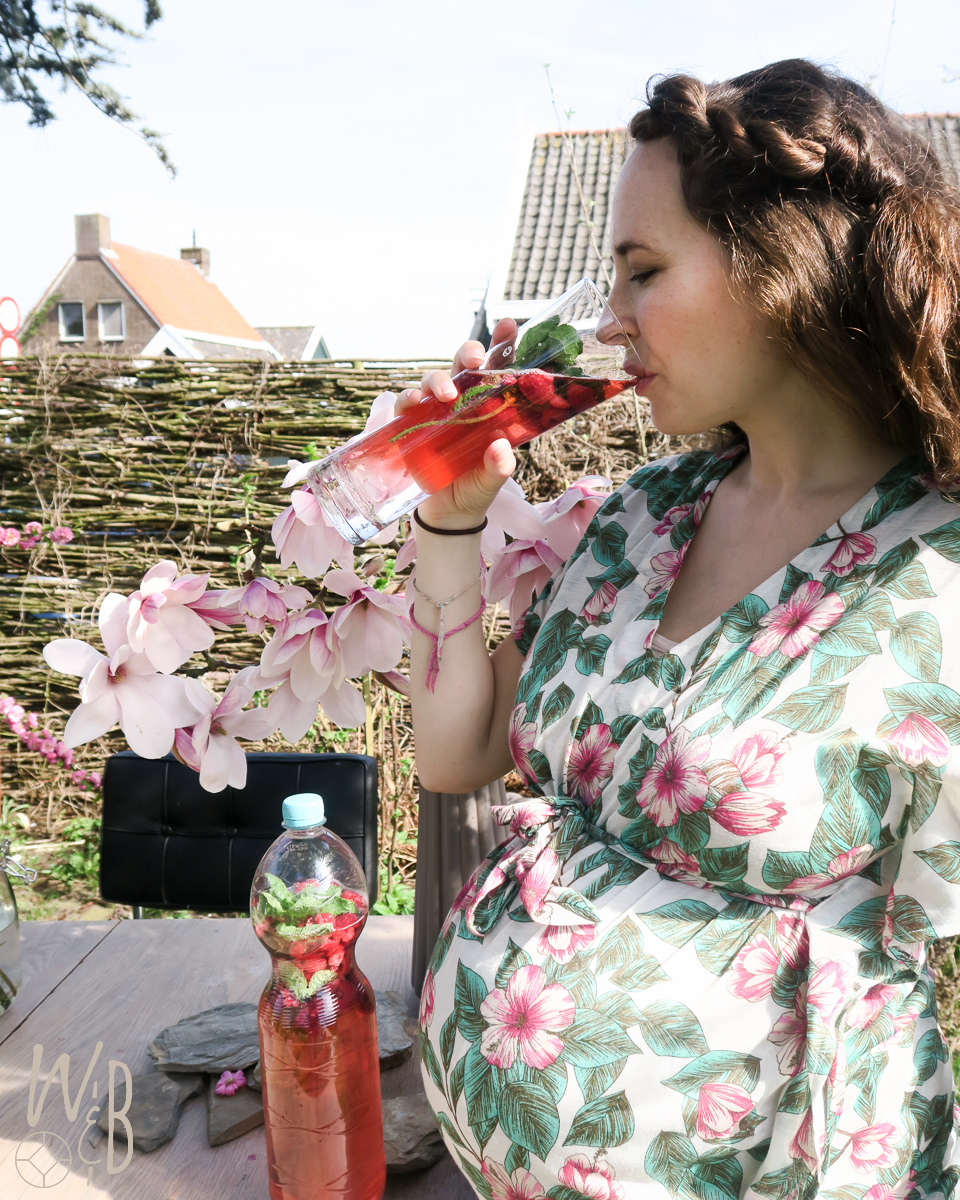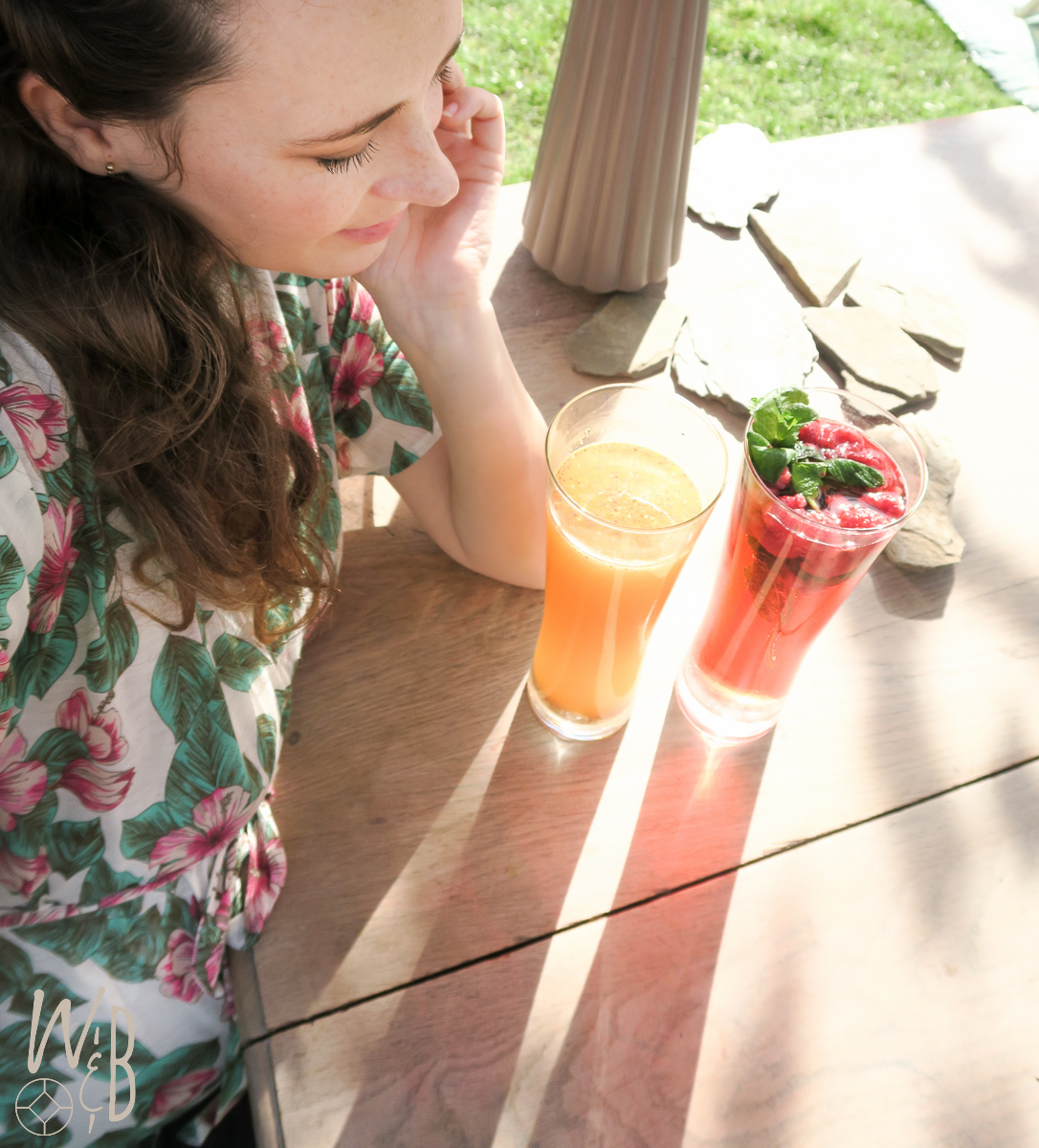 Wat is jou favoriete alcohol-vrije zomerdrankje!?
Of heb jij ook een bepaald drankje of eten waar je tijdens je zwangerschap geen genoeg van kon krijgen!?
Heb je mijn zomerdrankjes uitgeprobeerd? Wat vond je er van!?
Laat het me hieronder bij de comments weten!
Liefs, 
 Jolanda
Text & Photography: Jolanda Marti