DIY's
◈ "Do It Yourself" met andere woorden, maak het zelf…
Soms wil je iets maar bestaat het nog niet.
Soms wil je iets, maar vind je het te veel te duur en kun je het zelf gemakkelijk (soms zelfs beter) maken.
Soms heb je ergens iets handigs gezien en wil je testen of het werkt.
Met andere woorden, handen uit de mouwen, materialen en gereedschappen klaar. En aan de slag!
Volg hier onze DIY projecten en onze tips & trics die we graag met jullie willen delen.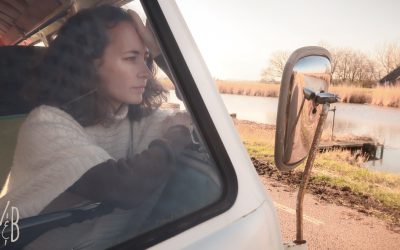 Yes! The sun was shining, the temperatures where soft and there she was again after a decade of 3 months. Our radiant tined slice of happiness on wheels. Before taking her out Michiel gave her a bit of TLC. He changed the spark-plugs and refreshed the oil. And we were...